My first lengthy feature article in quite a while is now available for your reading pleasure at the sex-and-culture website, Nerve.com. 
The subject is NYC's drag scene from the late 1980s to the mid '90s, and features photos that I took during the era. (The article's format is based on my multi-media project The Drag Explosion.)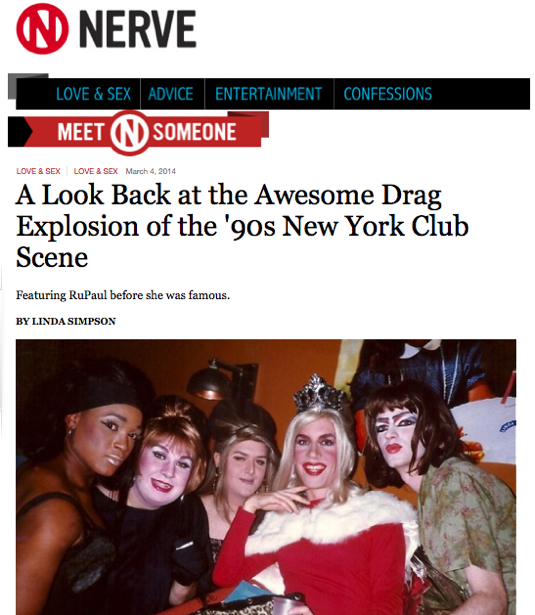 Many thanks to Nerve editor Brian Moylan for commissioning me to write the piece. Makes me want to do more!