Excitement reigns!  It's time for my first big photo exhibit, featuring images from my debut book, PAGES.
The location is ClampArt Gallery, in the heart of Chelsea's art district. The opening is Thursday, April 3rd (from 6 to 8pm), and the exhibit runs through May 17th.
All the photos are of my friend Page. It is my honor to pay her tribute. (And does she ever owe me a thank you. Kidding! I owe her…)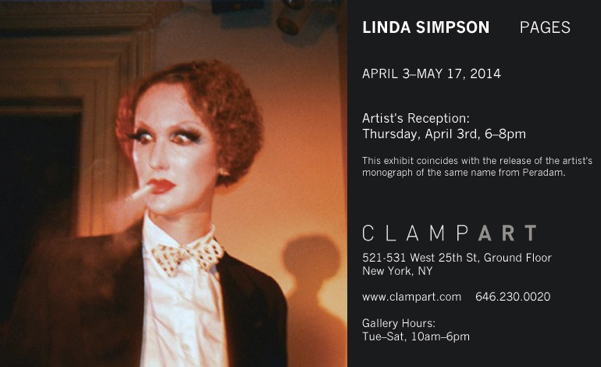 Big Thanks to the book's publisher, Peradam, for helping make this happen!