I couldn't help but notice that Jennifer Lawrence as Mystique in the new X-Men movie, Days of Future Past, looks a lot like like my friend Page in one of my photos of her currently on display at ClampArt Gallery.
But Page did it first—My photo is from the Pyramid Club way back in 1991. Jennifer is a copycat!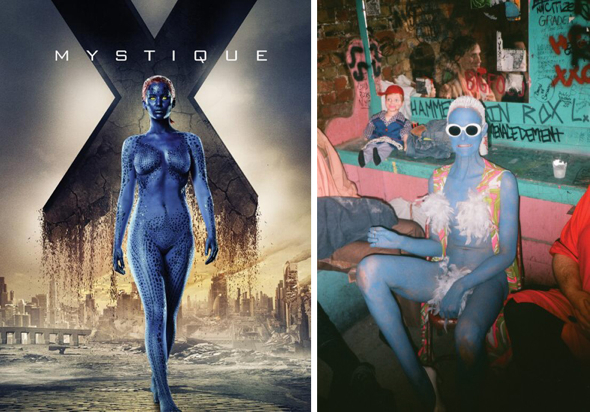 "PAGES" continues at ClampArt  through May 17th.