Wanna hear me yak about gay nightlife on the mega news site The Huffington Post?
I'm the most recent "prominent person" to be included in the ongoing series, "After Dark: NYC Nightlife Today And Days Past."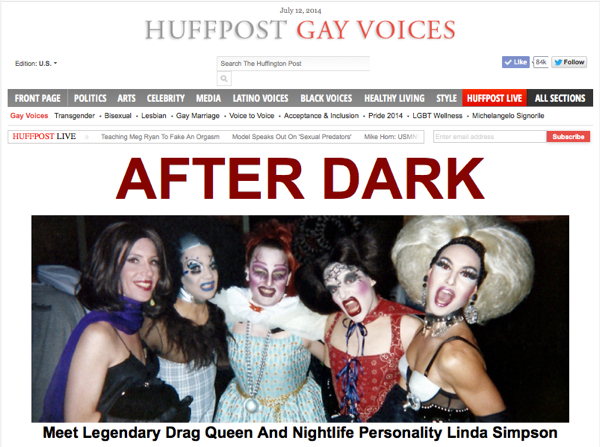 I mostly focus on my early days of doing drag. One of these days, I'll have to share what I've done after 1995!
Big thanks to writer James Nichols for including me.