My friend Magnus was staying with me for a few days.  He's Norwegian, but lives in Copenhagen, and we met several years ago when he was visiting New York.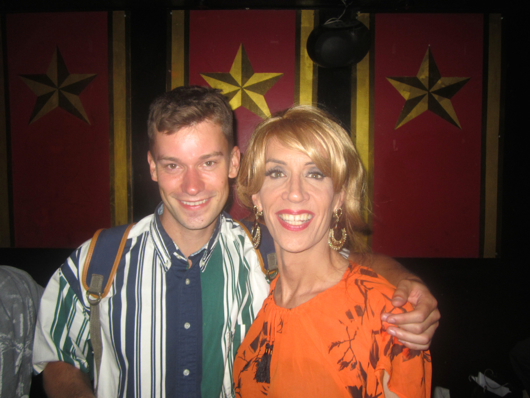 Last night, he and some of his friends attended my weekly Bingo gig at Le Poisson Rouge—and he won the cash jackpot! I swear it wasn't rigged!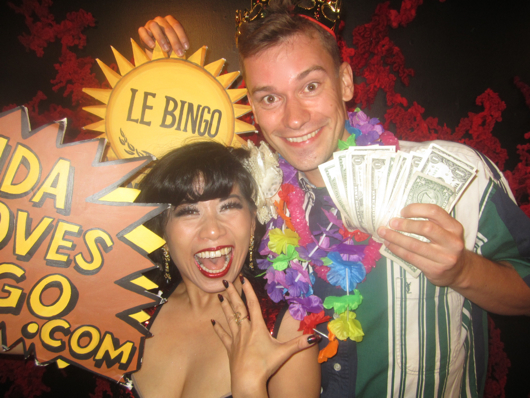 Afterwards, we went to the gay bar Eastern Bloc for a Madonna birthday celebration, including pretty tranny Thang as Madge from her Sex book era.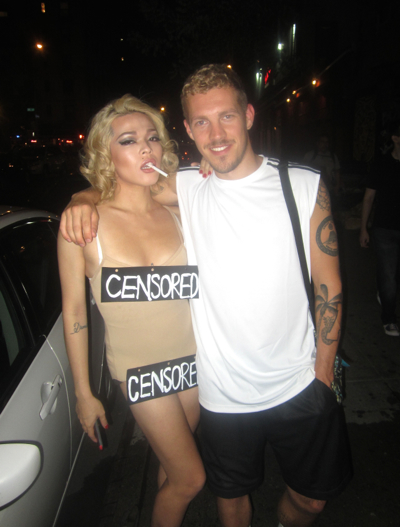 And in case you're wondering about my outfit… My friend Lola styled me and made my skirt.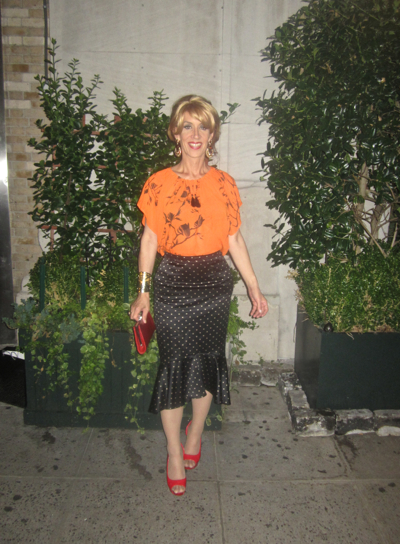 I've barely left the city this entire summer, and to quote Madonna, "We need a holiday."  In the meanwhile, I might as well enjoy myself!