It might seem like a contradiction, but for the first part of September, I've been very social and introspective at the same time. Remember when I seemed so engrossed in your witty cocktail chatter? I was actually deep in thought about myself. (Sorry.)
As usual, I've been hosting Bingo. It's my regular showbiz gig, every Wednesday and Saturday. PLUS, I'm adding a Tuesday night to my schedule at a brand-new venue, The Lodge Club, in Greenwich Village. It starts on September 16th, and I'd love for you to join the fun!
As I call numbers and give away prizes, I ponder how lucky I am to have a pay-the-rent job that I really like. Down the road, I plan on cutting back on my full-time Bingo schedule and devoting more of my time to writing and other creative projects. But for now, my Bingo ways serve me well. Enjoy me while you still can!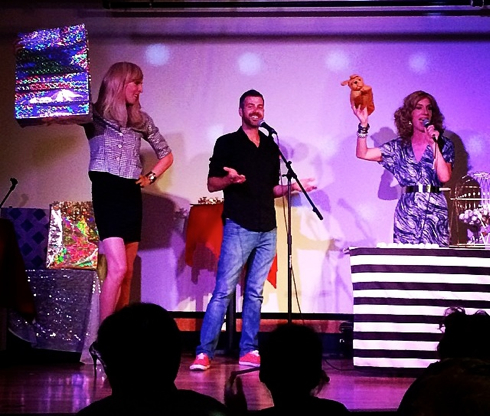 *******************************
For the second year in a row, I schlepped out to the annual drag fest Bushwig (It's in Bushwick, get it?) But this time I was a host, sharing responsibilities with Ms. Mary Boom (who is a nut).
Is the event a polished showcase of the finest in female impersonation? No, it's a hot tranny mess—and that's what makes it a hoot! The neighborhood is gritty, and so are the acts.
The location is the vast performance space Secret Project Robot, which includes a walled courtyard. It's very Mad Max, complete with an outdoor bar!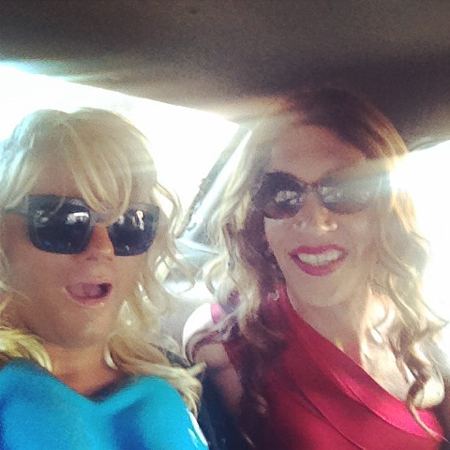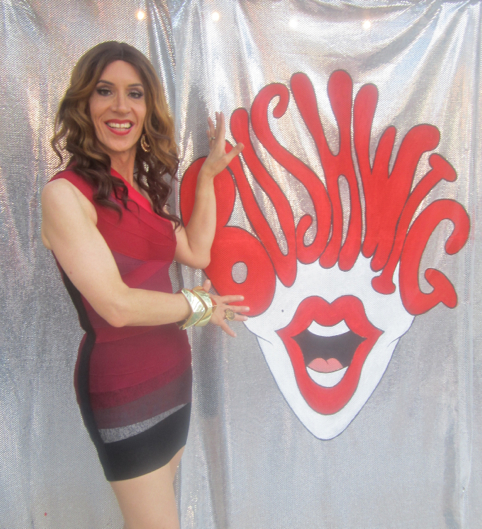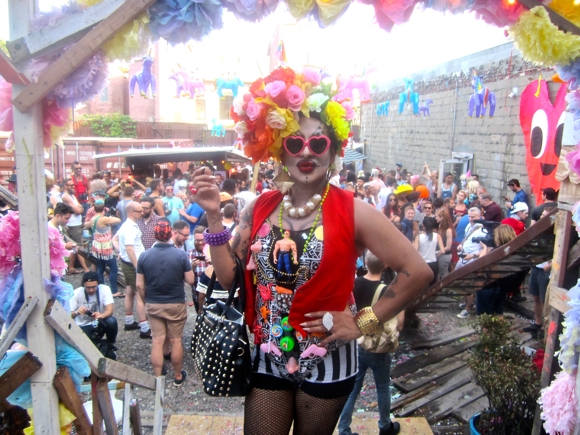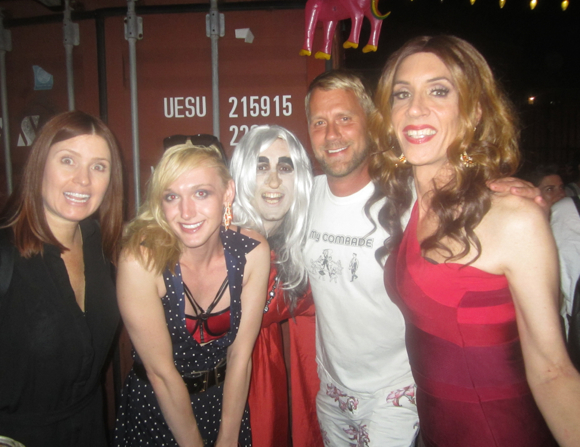 *******************************
The day after Bushwig, it was time for me to present the latest version of my slideshow extravaganza, The Drag Explosion DELUXE.  The Wild Project turned out to be a perfect location, including comfy seats.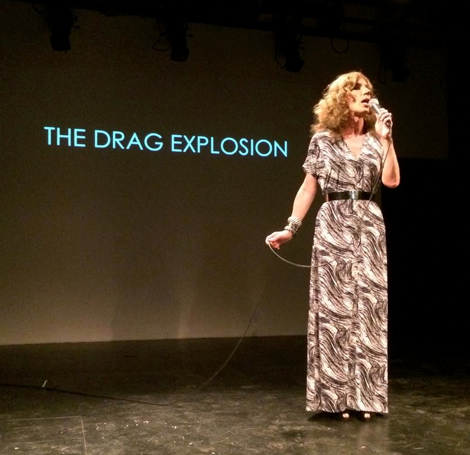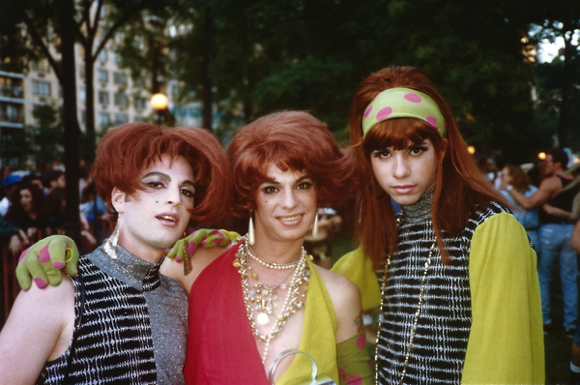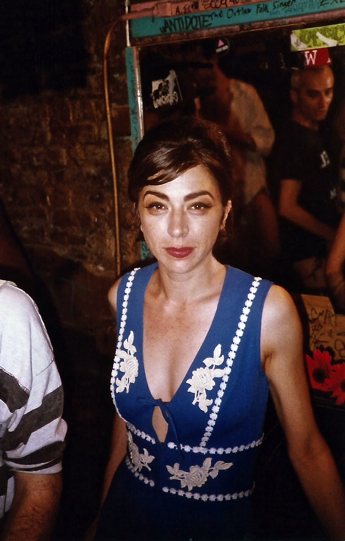 What will the rest of September hold for me?  Will I finally start listening to other people? We shall see!