Monthly Archives: December 2014
Wishing you all the best!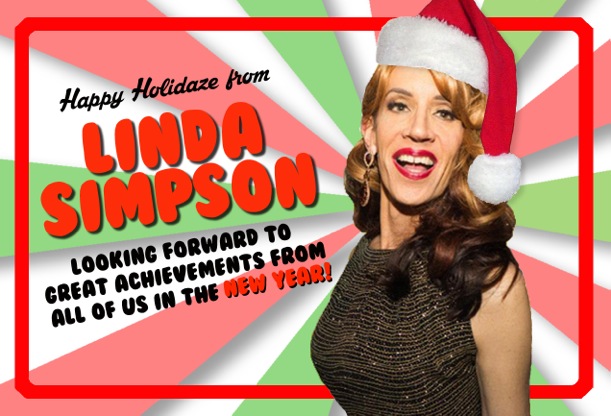 The Huffington Post's "After Dark" series—profiling the folks who make up NYC's queer nightlife—posted its final installment a couple of weeks ago. (In true nightlife slacker style, I'm just getting around to writing about it.)
The writer for the series, James Nichols, wound things up by asking all his subjects one last question:
"As New York City continues to change, especially with some arguing that the city increasingly functions to primarily serve the wealthy and elite, what do you see as the role and future of nightlife for queer artists and performers in this new vision of NYC?"
After trying to come up with some intellectual insight, I opted for a cheeky response.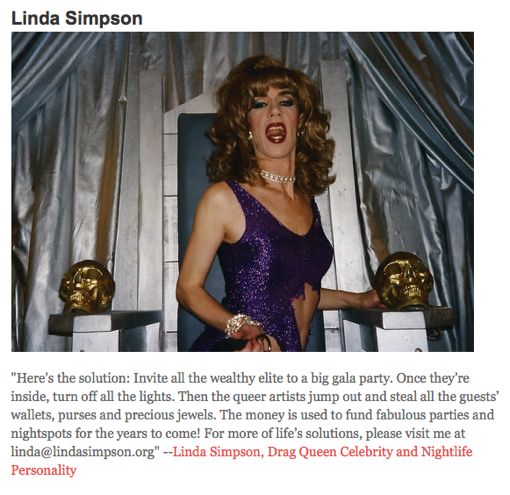 Ain't I hilarious?
I'm adding on an extra Bingo to my holiday schedule!  It's a feel-good night—We'll be raising money for Stone Soup Parties, which provides birthday parties for underprivileged youth. Everyone should have the opportunity to celebrate their special day in grand style!
You'll be contributing by buying Bingo cards (at $2 each) and Lucky Leis ($1 each), plus we'll gladly accept donations. No pressure, let's just have fun!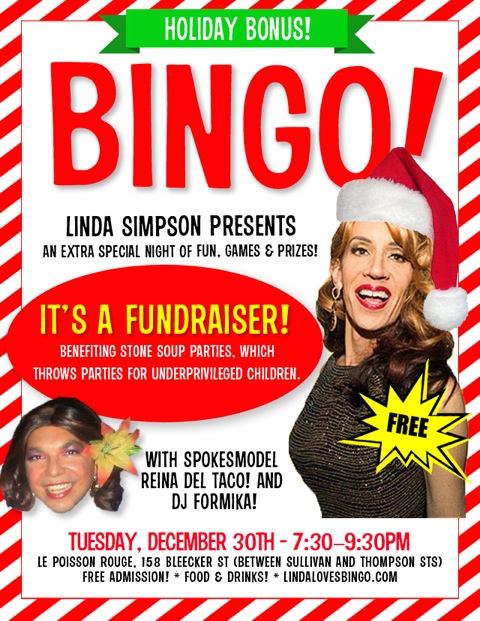 More info at the calendar listing.