Time to get caught up with the exciting life of NYC drag queen Linda Simpson! That's me!
*Of all my recent social outings, the one that I enjoyed most was a concert by drag performer Joey Arias—at Lincoln Center, baby! (Thanks for the ticket, Richard.) The occasion was the 100th-anniversary of the birth of songstress Billie Holiday, who Joey has been soulfully paying tribute to for years. In between songs was a chance for Joey to converse with the crowd and show off her own trademark naughty humor (toned down for the uptown digs.) The New York Times gave her a rave review!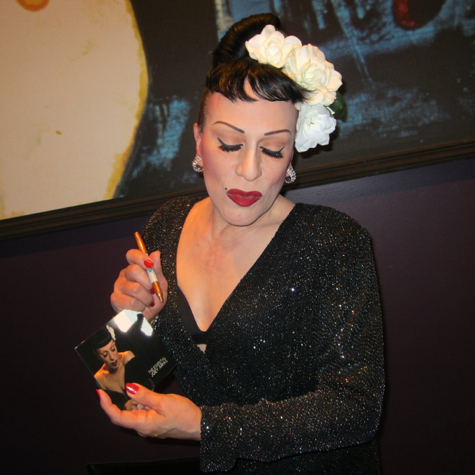 *Along with other fans of the incredible cult 1976 documentary Grey Gardens, I was saddened to learn earlier this month about the death of the film's co-director Albert Maysles. In 2009, I had the pleasure of meeting Mr. Maysles when I hosted a GG festival (in Harlem, at the Maysles Cinema, which he founded as a place dedicated to screening documentaries). He was very charming!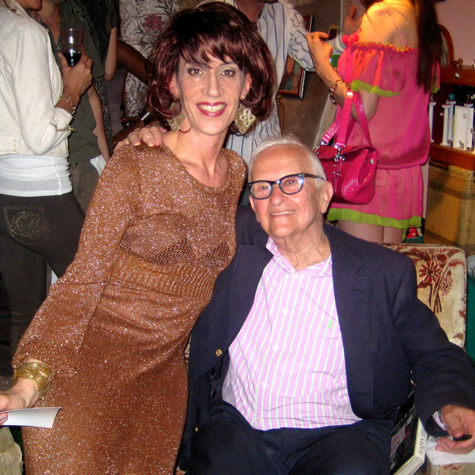 *I'm also saddened that my favorite old-school Midtown discount store, Bag Man, on 34th Street, has closed forever—after 37 years. Boo-hoo! I must have bought a zillion Bingo prizes there.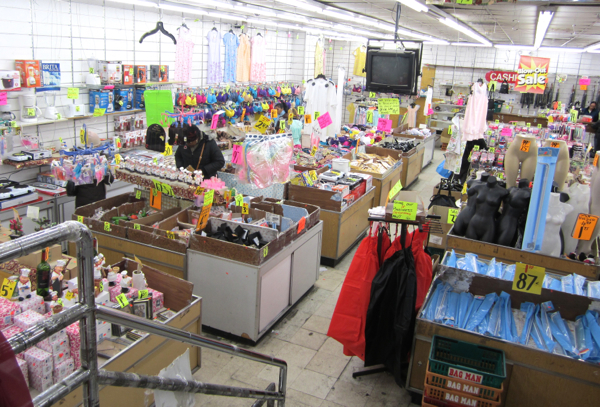 Manhattan used to be dotted with all sorts of stores like Bag Man, crammed with cheap merchandise. At Bag Man, the top floor was dedicated to all sorts of crazy patterned linens and towels; the basement was for shoes and slutty-looking women's sportswear; and the main floor was a hodgepodge of decorative items, lingerie, NYC souvenirs, electronics… The joy of shopping there was that you never knew what you were going to find.
Over the sound system, there was a constant recording in English and Spanish by one of owners—"Everything must go now!" Most of the cashiers were pretty gruff, although they would cheer up as they sang along to their favorite salsa songs. Damn, I'll miss that place…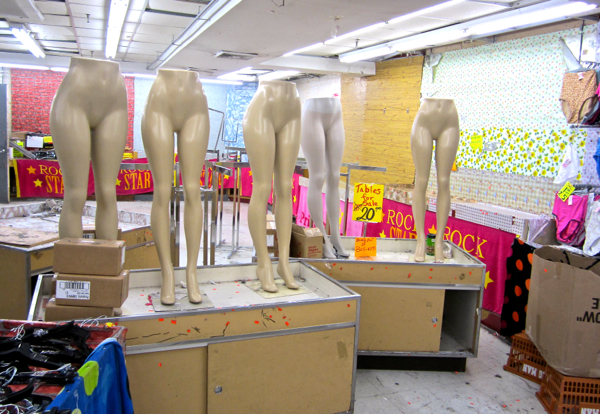 *Speaking of Bingo prizes… I've launched a new ad campaign, with images by Cat Feral Photography. It's in conjunction with my Bingo biz expansion. Starting March 20th, I'll be hosting Le Bingo at Le Poisson Rouge on both Fridays and Saturdays. Wowie-zowie! Please come play with me!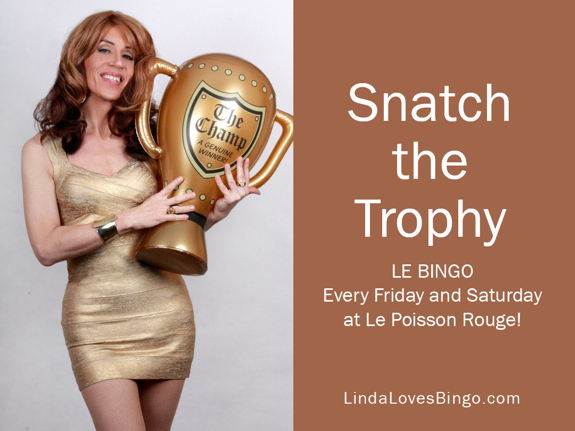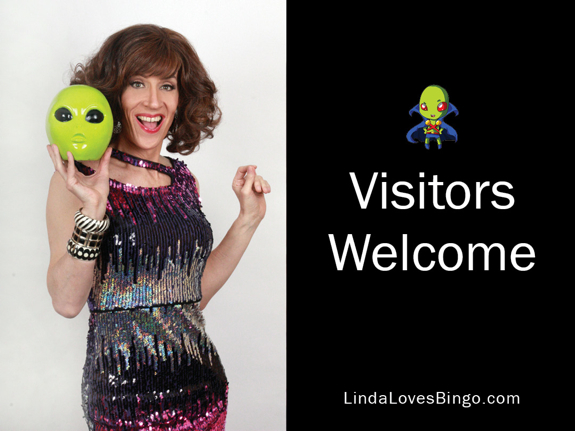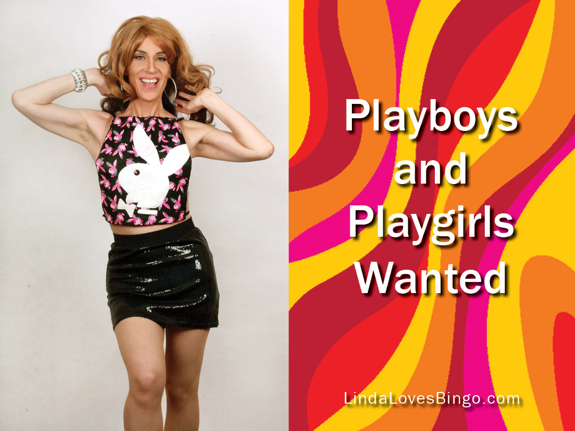 It's your turn to win!