I'm having an incredibly busy LGBT week, having added on several private Bingo gigs. I'm happy for the work, but my skin isn't!  Call me Miss Puffy Eyes.
Thank goodness I wasn't in too bad a shape when I spearheaded a show on Tuesday at the Stonewall, as me and a cast of zillions recreated the bar in 1969. (An ultra nutty version.)
And get this—In a remarkable coincidence, on that very day the bar was designated a national monument!
The show was an absolute blast, and it was very heart-warming to work with such far-out crazy queers! A zillion thank you's to all, including the wonderful audience.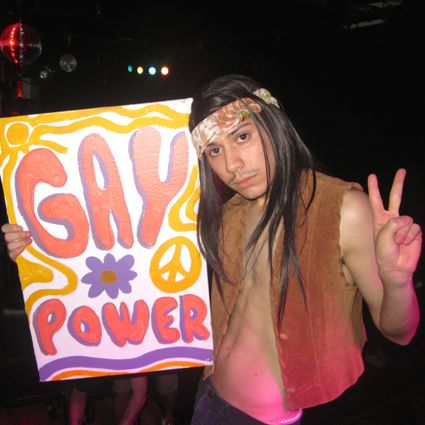 Happy LGBT Pride!