I knew it was coming, but I wasn't sure exactly when. Turns out today is the day!
Behold my profile in The New York Times!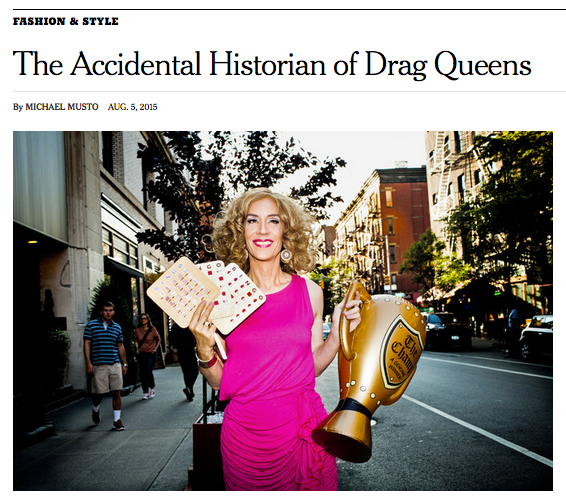 The article is mostly about my Drag Explosion photo collection, and you can read the entire article here.
Of course, I'm beyond thrilled. An article in The Times is huge validation for whatever the hell it is that I'm doing with my life.
Big thanks to writer Michael Musto!