I'm quoted in an article in today's New York Times about my longtime nightlife pal Candis Cayne. As you probably know, she's been in the spotlight lately as Caitlyn Jenner's new bosom buddy. (And if you believe the tabloids, they're also involved in a passionate romance!)
I chime in about when Candis and her then inseparable BFF Girlina (now known as Lina) were "the Linda Evangelista and Naomi Campbell of the gay club scene."
Here's a couple of pix I took of them back in the day… getting cozy in a photo booth at the Palladium nightclub. I hope it doesn't make Caitlyn too jealous!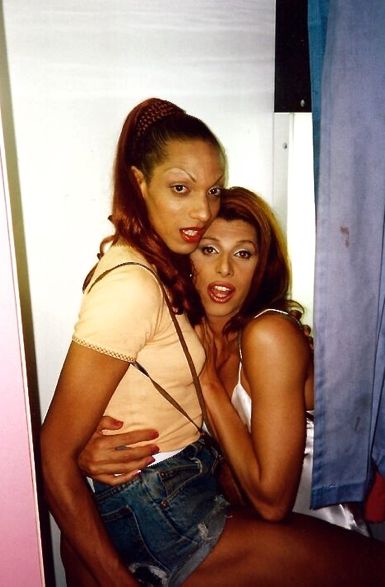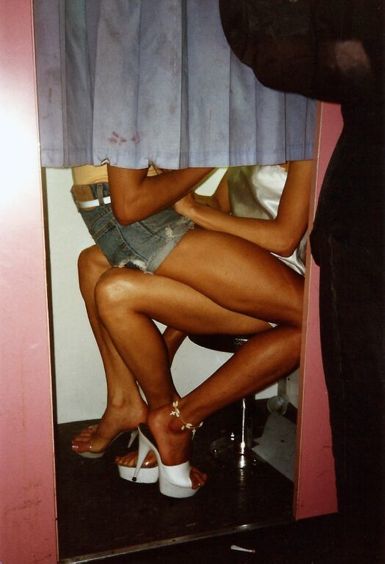 Lina is now an in-demand DJ, especially on Fire Island. Candis lives in LA and is an actor—and a reality TV star!
Wishing both of them all the best!