Early Fall in NYC is always a whirlwind of cultural events…
ART
Gallery lighting is not good for drag… So I donned my sunglasses when I popped into the lively opening of "Party Out of Bounds: Nightlife as Activism Since 1980" at La MaMa Galleria.
The exhibit includes a few copies of My Comrade magazine that I published in the 1980s and '90s. Plus, I'm going to be presenting my slideshow The Drag Explosion on October 8th.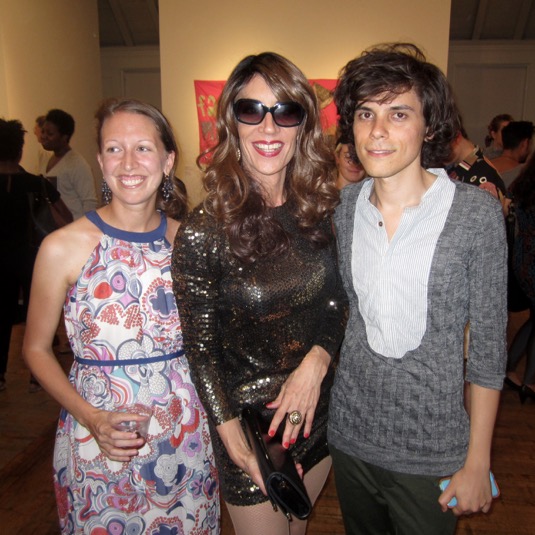 FASHION
Longtime party promoter Susanne Bartsch always dresses to the nines, and a new exhibit at the Museum at the Fashion Institute of Technology showcases a dazzling multitude of her avant-garde outfits from the past few decades.  The opening was a riotous affair, and I can't want to go back at gaze some more at her sartorial triumph!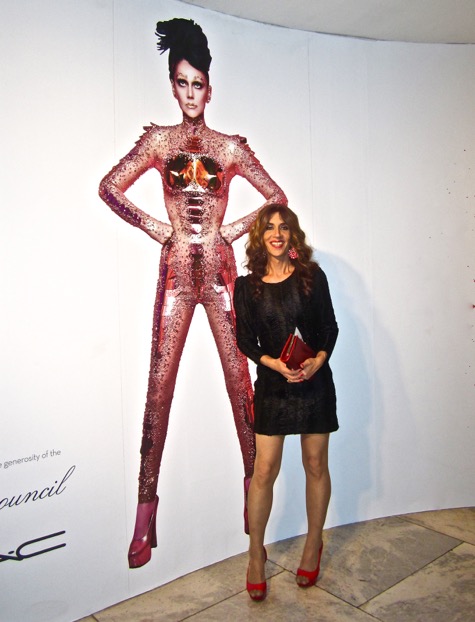 RELIGION
Of course I had to pull out my nun outfit (last year's Halloween outfit) for the Pope's visit. I'm not a fan of organized religion, but I do get a kick out of the campy pomp & circumstances. Mankind is so gullible…