The New York Observer just published a great profile of me by writer Michael Albo, but we were both rather surprised by the title: "NYers You Must Date."
I'm declared "Most Eligible Drag Queen," which is pretty hysterical considering my, uh, seniority in the DQ community. Also, I look like I'm about two-feet tall on the huge couch!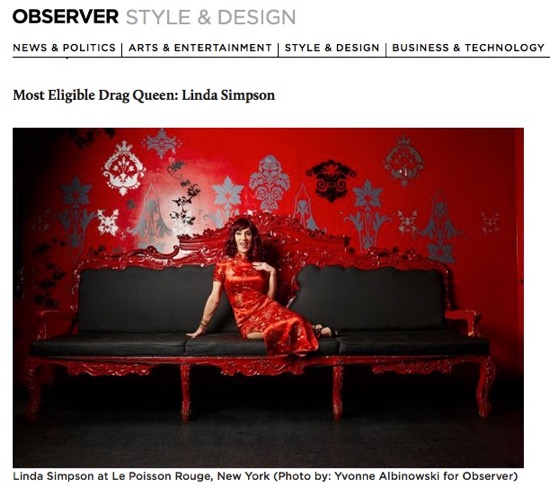 I do make it clear in the article that I'm perfectly content with being single, so if no men come knocking at least I'll have an excuse!
The article also includes Most Eligible Single Mom (she leads "an active, romantic life" even with two kids), "Most Eligible Trust Fund Kid" (he's gay and likes porcelain vases) and "Most Eligible Shrink." Wouldn't it be weird to see your therapist included? Oh well, I guess everyone deserves a little love…
If you're interested in dating me, take a number and get in line!