This past Saturday, I hit the after-party for the Asian Burlesque Spectacular, produced by Calamity Chang ("The Asian Sexation"). The location was a cute basement cabaret called Lumos, located a short walk from Le Poisson Rouge (where I host Bingo on the weekends)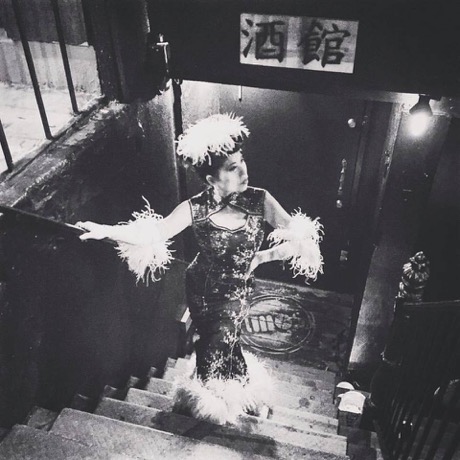 Calamity is a dynamo powerhouse—Besides producing weekly shows in Manhattan and Long Island, she's a fantastic performer. Plus, she makes her own costumes. Oh yeah, she also holds a full-time day job.
OMG, I consider it a major success if I manage to get dressed and out of the apartment before nightfall.
(One more thing–She also spokesmodels sometimes at Bingo, which is how we became friends.)
Calamity emceed the show at Lumos, and it was my first time experiencing her on the mike. She's bossy! Reminded me of myself!
All the girls were really wonderful, and it was a fantastic night out on the town!