I was so busy socializing at my birthday party at the Cock on Thursday that I only got to take a few pix. Must hire a photographer next time!
It's funny, the Cock seems so dark and dim when you're there, but the camera flash reveals  that it's actually quite colorful thanks to the brilliant vintage-gay murals by artist Scott Ewalt.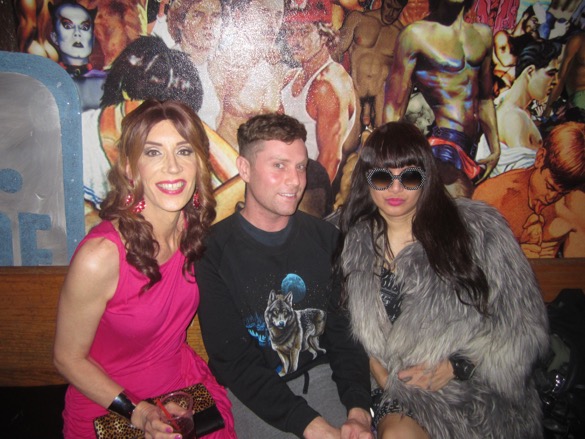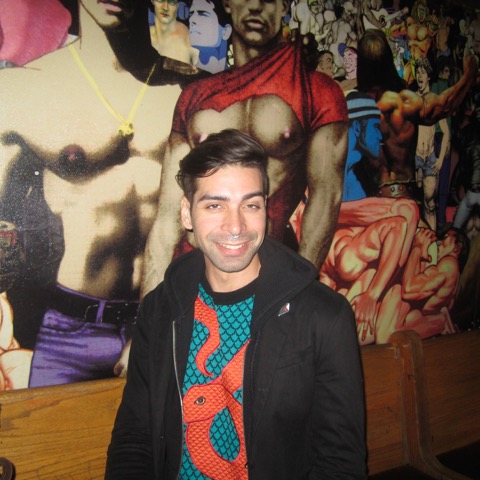 I don't think Scott has a website, but there is a great interview with him here.
He also does the invites for promoter Ladyfag's monthly "Holy Mountain" party. I still haven't attended, but I adore the visuals!