Los Angeles drag queen Jackie Beat has never been shy about sharing her opinions. Her tell-it-like-it-is comedy, including her hilarious song parodies, has made her one of the drag scene's most in-demand acts.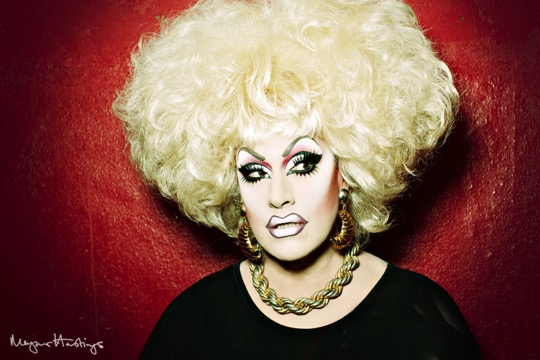 But ticket sales be damned, Jackie doesn't want you attending her shows if you're a Trump supporter. Behold her recent Twitter feed: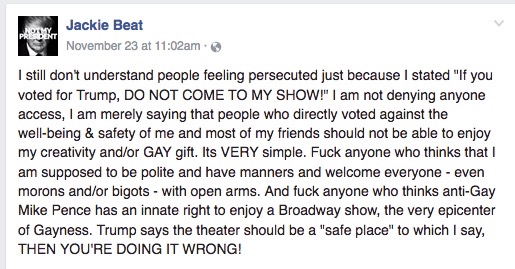 I have a feeling that the great majority of Jackie's fans didn't vote for Trump. So her bold stance probably isn't that risky.  But in case you were thinking of inviting your Republican uncle to her next show, you might want to reconsider.