I find this terrifying!
Kimberly Pierce, the queer director of the 1999 film Boys Don't Cry, was greeted with anger and insults by trans activists when she recently appeared at progressive Reed College in Oregon. (They hung a sign on her podium that said "Fuck this cis white bitch.")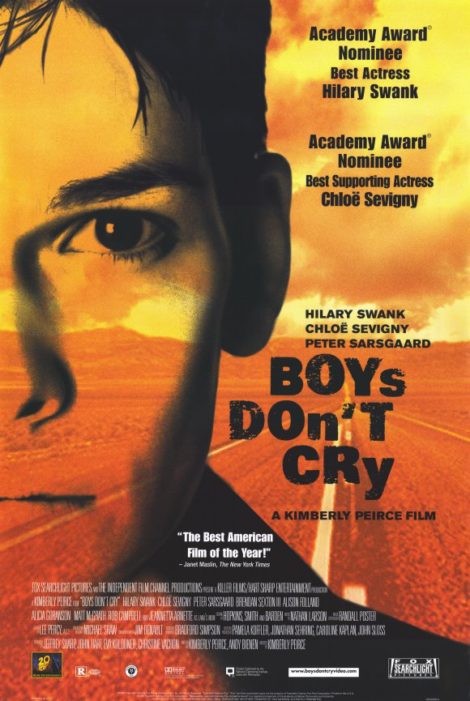 For various reasons the activists regard the film as transphobic rather than an important achievement in trans visibility. For the protesters, there is no historical context to consider; the movie simply doesn't meet their rigid standards of today.
It makes me wonder if I would receive the same sort of vicious response if I revived some of my own creative projects, also from the 1990s.
Get the full story at the queer culture site Bully Bloggers.