I've never set foot in a David Barton gym, but it still seems pretty momentous to me that all of its NYC outposts have abruptly closed. Although never a gay company per se, it was very influential in popularizing the gay fitness and muscle craze—and the current gay body ideal.
When it was founded in 1992, gay gyms were confined mostly to Chelsea, and most gay guys the world over still had "average" non-muscular bodies. DB gym made it trendy to work out by featuring DJs, nightclub decor and sexy ad campaigns, as well as Mr. Barton's high-profile marriage to party promoter Susanne Bartsch. (He left his company in 2013 and now owns TMPL gym in Hell's Kitchen.)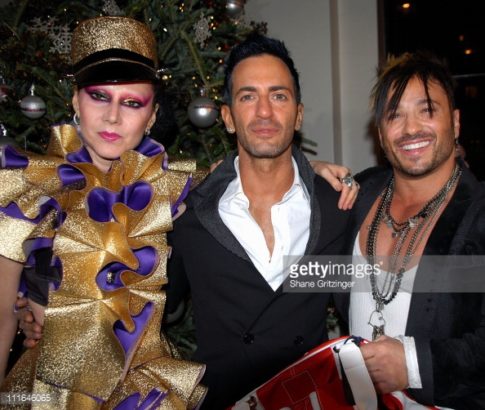 As the years went by and the company expanded, it wasn't just Chelsea queens who were working out; the entire gay population jumped on the fitness bandwagon. Someday I might join a gym, too!
(The "Look Better Naked" ad below is from 2001 from HX Magazine, featuring club personalities Amanda Lepore, Sophia Lamar, Richie Rich and a gaggle of go-go boys.)