For sale at NADA New York art fair: Fab items featuring designs by participants in the "Contemporary Drag" program. My contribution is a map I made for a 1988 issue of my "gay revolutionary" magazine, My Comrade. It's now a chic linen beach throw for $70.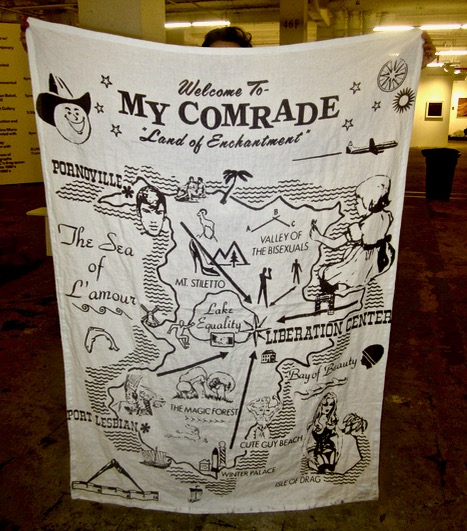 All merchandise is from Print All Over Me, including great stuff from Stephen Tashjian (Tabboo!), Lady Bunny, Sasha Velour, La'fem Ladosha, Chris Harris (Chris of Hur) and others. (Available at https://paom.com/designer/nada-x-paom)
****
P.S. I'm presenting my slideshow "The Drag Explosion" at the fair on Saturday, March 4th, at 1pm.