DRAG QUEENS COME AND GO,
ONLY A FEW ENDURE THE TEST OF TIME…
Since the late 1980s, LINDA SIMPSON has shined as one of New York's most multi-faceted queens––
as a nightlife personality, media maven, performer, game-show hostess and drag documentarian.
Known for her witty demeanor, fine-tuned camp sensibility and unique blend of sass and class,
Linda enthusiastically embraces the role she was born to play—a reigning queen!
CONTACT LINDA AT Linda@LindaSimpson.org
---
 THE MANY SIDES OF LINDA

 NIGHTLIFE
Like most drag queens, Linda Simpson was born after dark, starting out at the legendary Pyramid Club, the hub of the campy East Village scene during the late 1980s and early 1990s. Since then, she's been involved in nightlife ventures galore, from hosting weekly parties to producing and promoting large-scale special events.
---
 MEDIA
Linda's first media project was My Comrade magazine, a campy mix of drag queen culture and gay activism. The magazine published from 1986 to 1995 and was revived a decade later. Her Internet projects have included MyComrade.com, featuring her twisted take on current affairs, and Bitches in the Sky, a gender-bending photo novella about the filthy rich starring an array of nightlife personalities.
Linda's journalism credits include writing columns for HX and Out magazines, and assisting her male alter ego, Les Simpson, during his three years as editor of Time Out New York's Gay & Lesbian section.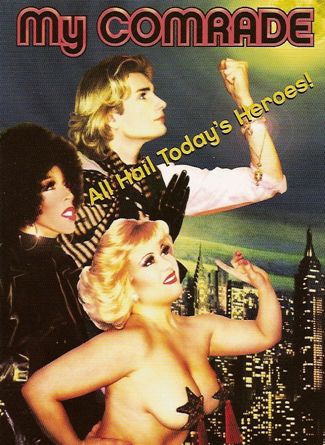 ---
 PLAYWRIGHTING
Linda has written and produced four acclaimed plays, all dark comedies—The Tranny Chase and The Final Episode (both produced at P.S. 122), The Bad Hostess (at La Mama Theatre), and The Emperor's New Codpiece (at the Laurie Beechman Theatre on 42nd Street).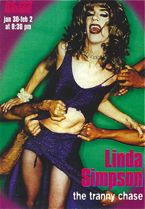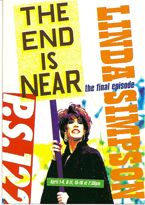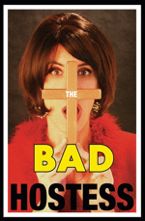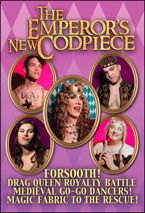 PERFORMANCE
Besides writing her own plays, Linda played the starring roles, including a Medieval nightclub performer, troubled talk-show hostess, and a drag queen searching for love. Linda has also acted in a number of movies, television shows and YouTube skits.
---
 BINGO
Linda's career path took an interesting turn around 2000 when she began hosting Bingo at various establishments, and realized it quite suited her game-show sensibility. Since then, she's become one of New York's premier Bingo hostesses, giving new life to the classic game and entertaining throngs of players.  For all the scoop, visit LindaLovesBingo.com.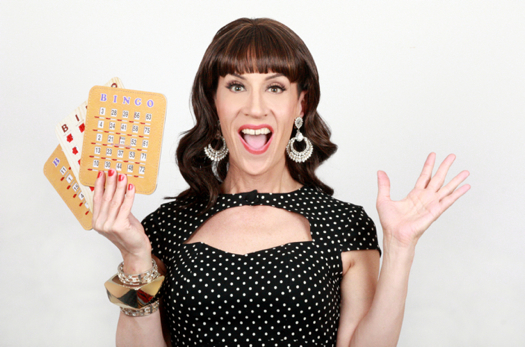 ---
 DRAG DOCUMENTARIAN
In 2013, Linda debuted The Drag Explosion, featuring her photos of New York's momentous drag scene of the late 1980s and early 1990s. The multi-media project includes a website (TheDragExplosion.com) and live slideshow presentations by Linda. Her photos have also been featured in the gallery show "NYC, c. 1985" at Clampart Gallery, and in her first photo book, PAGES, published by Peradam.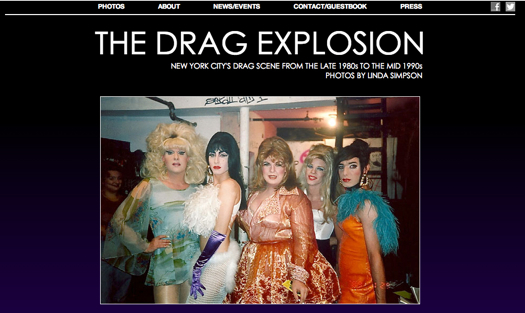 ---
PRESS MENTIONS FOR LINDA
"A worldly wit… A kind of mother superior of the New York drag scene."
— The New York Times
"The thinking woman's drag queen."
— Paper
"The ultimate hostess: a drag queen with no specific gimmick to speak of except for charm, wit, and a fondness for corny jokes."
— ButtMagazine.com
"Linda Simpson quotes and quips for the quality-seeking queer in all of us."
— Genre
---
AS FOR THE FUTURE…

…Linda is eager to soar to new heights by being more creative and productive than ever before!