3/19 - 6:45 PM
New York
Sorry, No Bingo tonight due to private event at Le Poisson Rouge.
Our regular Fri & Sat schedule resumes next week, March 25 & 26th.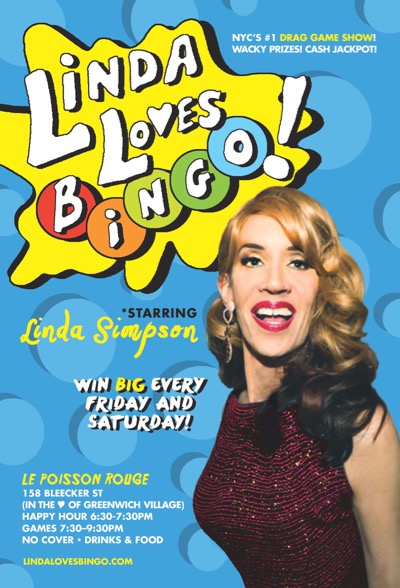 Bring along your friends, relatives, your special someone, or just come alone—Anyone can be a winner at this fun-filled affair! Great for birthday celebrations and other special gatherings. Full bar and food menu. (Arrive early for best seats.)
WHERE: Le Poisson Rouge—in the Gallery Bar, 158 Bleecker St (between Sullivan and Thompson Sts)
FREE Admission! Bingo cards are $5 for two; $10 for five.