6/27 - 7:30 PM
New York, NY
Going strong on three incredible years!
Every Monday, NYC's favorite Bingo duo—ladylike Linda Simpson and good-time guy Murray Hill—host a rollicking night of everybody's favorite (and easiest) game of chance!
Prizes galore—some silly, some superb—climaxing with a cash jackpot!  Free Admission!
Full bar!  Food menu from Bowery Beef Café!
Games from 7:30–10pm.  (Arrive early for best seats.)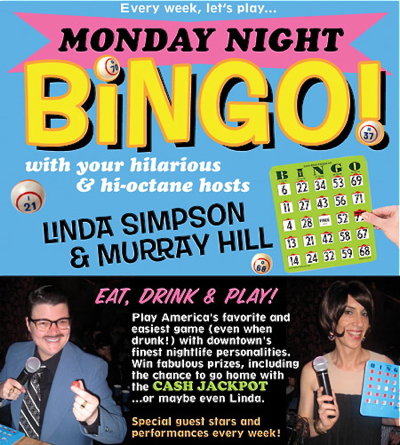 For more information, visit our Facebook Page!