Got a message from my  curator friend Adam Baran.
"We'd so appreciate if you could help us spread the word about our Monday night world premiere of the documentary Pay It No Mind: Marsha P. Johnson.  We'll have Michael Musto introducing the film, and then a panel of Marsha's friends and colleagues talking after the screening."
My response:  Yes, I would be happy to!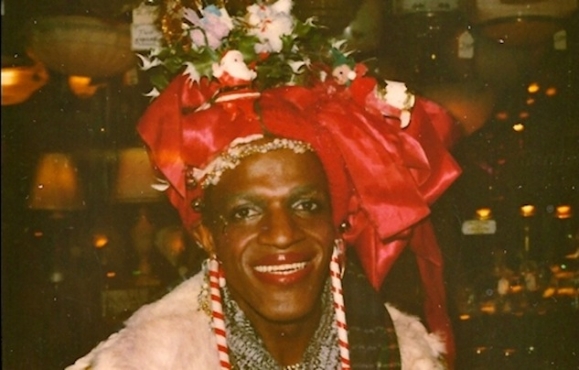 Dear Queers, Activists and Amateur Historians,
We'd like to remind you about this month's installment of Queer/Art/Film, the WORLD PREMIERE of PAY IT NO MIND: MARSHA P. JOHNSON.
Marsha P. Johnson was a revolutionary trans activist, Stonewall instigator, Andy Warhol model, drag queen, prostitute, starving actress, and Saint, as well as a downtown NYC fixture from the 1960's through her too-soon demise in 1992.  Johnson persevered through a life embodied by her middle initial P, which stood for "Pay It No Mind."  Tonight we'll be presenting the very special world premiere of a powerful documentary by Michael Kasino and Richard Morrison.  We'll also welcome Johnson's friends and companions, including Randy Wicker, Agosto Machado, and Jimmy Camicia to discuss the near-forgotten legacy of this one-of-a-kind queen. You won't want to miss this historical screening.
WHEN:  Monday, November 28th at 8:00pm   
WHERE:  IFC Center – 323 6th Ave. at W. 3rd St.