8/1 - 7:30 PM
New York
It's Summer Sequel Time!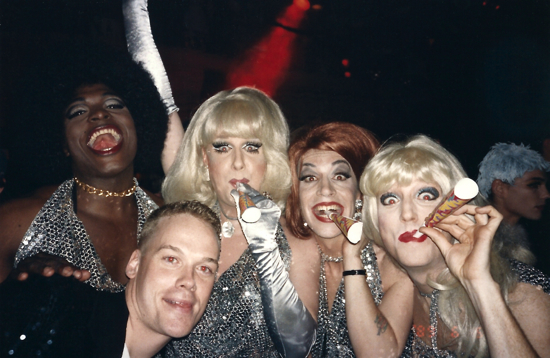 Get ready for "THE DRAG EXPLOSION, PART TWO," a brand-new slideshow extravaganza featuring more of Linda Simpson's photos of NYC's momentous drag scene from the late 1980s to the mid '90s. All never-seen-before photos!
Journey back in time to a glorious queendom as Linda narrates and reflects on life lessons she's learned as a queen!
"In her gender-bending photographs, Simpson depicts a revolutionary generation that changed the world with every party."—The Huffington Post
The setting is Dixon Place's annual HOT! Festival (where "The Drag Explosion" premiered last year), featuring a giant screen! (It's actually a wall… but the photos are displayed gloriously large.)
Visit TheDragExplosion.com.
When: Friday, August 1st, at 7:30pm
Where: Dixon Place: 161A Chrystie St, New York
Admission:
$15 at door; $12 advance; $10 students & seniors
For advance tickets, go here.