Whew, my Scorpio season was nonstop. Among the highlights…
*Celebrating the 30th(!) anniversary of chic Indochine restaurant.
Me and an army of queens and freaks were brought in to add some pizazz. Thanks to Miss Understood for inviting me.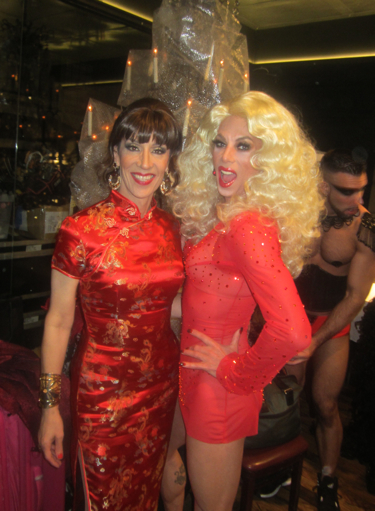 *Hanging out at my favorite new gay party, "Pretty Ugly," at Diamond Horseshoe.
My new Saturday-night hangout is a restored 1930s nightclub in the basement of the Paramount hotel. I wish the lights weren't so dark, and the place could use a few more drag queens… But it's definitely a fun place to explore—plus it's right around the corner from my apartment! The main promoter is Erich Conrad, who used to throw the long-running Beige party. And one of the DJs is my pal Tommy Hottpants.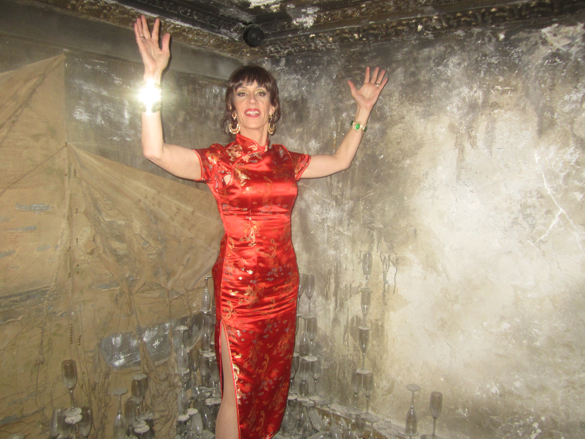 *Presenting my slideshow extravaganza, The Drag Explosion, at the Wild Project, with special guest star Sweetie.
We had a blast yakking about our formative drag years of the early 1990s. In fact, I couldn't get her to shut up. Kidding, she was fab!
*Attending MIX, the annual queer experimental film festival.
Each year the festival transforms a raw space into a queer fantasy land, and this year's location—a Brooklyn warehouse—was the most spectacular yet. The theme was a beehive!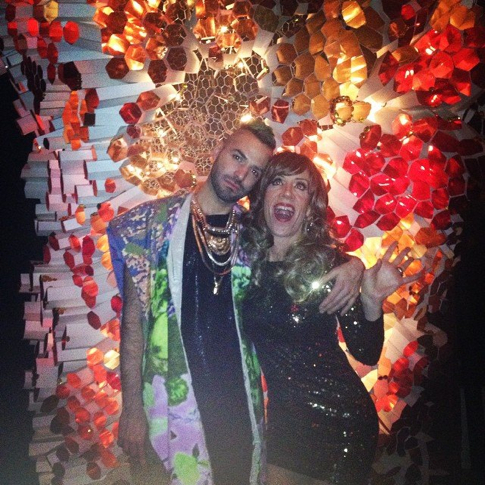 *Presenting The Drag Explosion again!
This time, my special guest was Michael Formika Jones, a.k.a. Misstress Formika. Afterwards, we retired to nearby Lumiere restaurant and celebrated my birthday eve.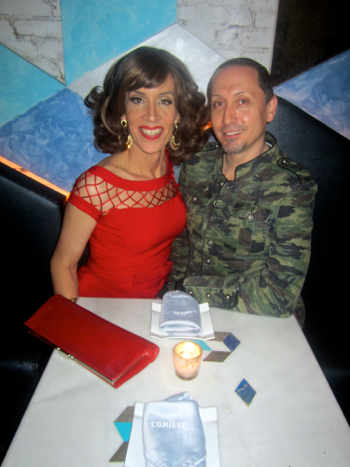 I like being productive and active around my birthday. It's my time to shine!