This photo, believe it or not, is from three years ago at Yoko Ono's 80th birthday party.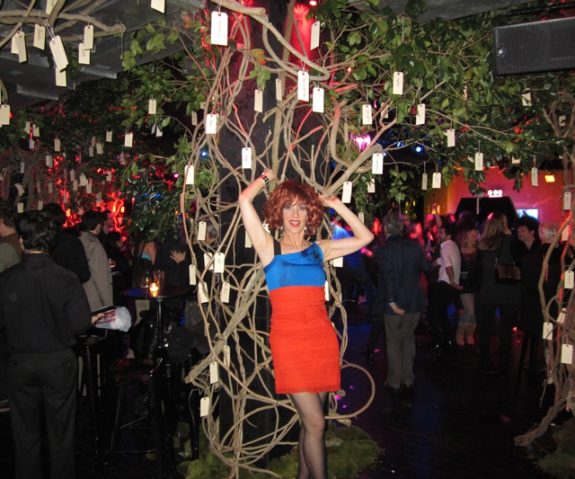 I was hosting Bingo at Le Poisson Rouge and then wandered into the main room for her celebration. The decor included this tree covered with tags of spiritual sayings about peace, love, etc.
I even got to see her perform on stage for her friends and family!
No one minded that I was a drag-queen stranger, it was a groovy gathering.