12/11 - 7:30 PM
New York, NY
Linda Simpson hosts solo for all of December!
Tonight's spokesmodel is Miss Scott Lyons!  Guest DJ Michael Magnan!
Drink and dine as you vie to win—a full bar and food menu are available.  Gather your friends for a perfect holiday get-together!
Happy Hour 6:30–7:30pm; Games 7:30–9:30pm.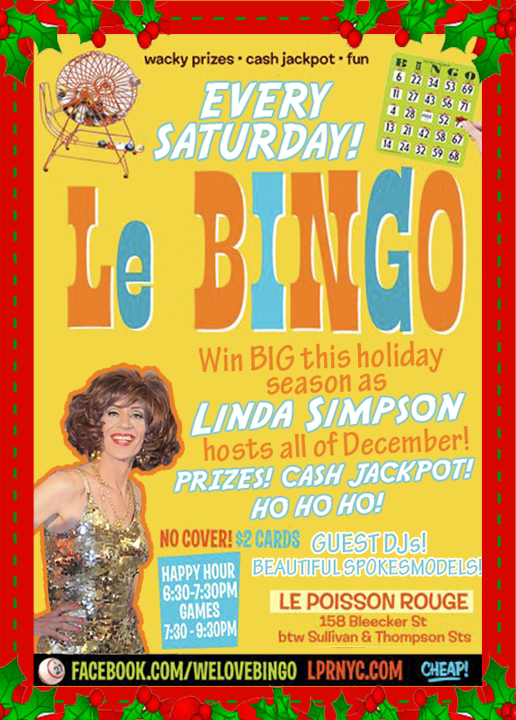 For more info and pix, visit our Facebook Page.