From the looks of the calendar, today is my friend Richard's birthday.
We're former neighbors—For many years we lived next to each other on East 13th Street in adjoining (and crumbling) tenement buildings.  Soon after we met, circa 1992, I cast him as my son(!) in a comedy that I wrote called "Mother Knows Best," which debuted at glamorous Dick's Bar and then moved to the Pyramid Club.
It was very nutty.  I portrayed a single mother, with Richard as my rebellious teenager who gets a secret job at a strip club.  Faux Pas was my whiny neighbor and Flloyd was the club's sleazy owner.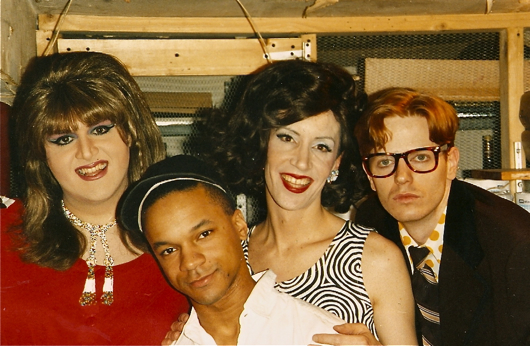 The climax featured me and Richard in a energetic bump-and-grind—until I realize his true identity!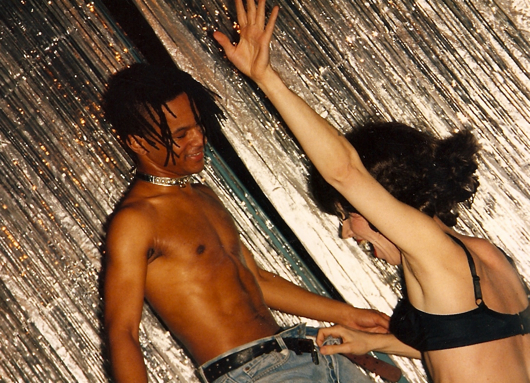 Happy Birthday, Richard!  Are we too old for a revival?  NO!!!
P.S.  Check out Richard and his boyfriend Mark's great East Village Store, Love Shine!