I was delighted to get an old photo from my friend Mario today.  He shot it at Wigstock 1993 as we strolled around Tompkins Square Park.
I'm pictured with two legends:  Next to me is dearly departed Leigh Bowery, the amazing nightlife/fashion/art icon.  On the left is Mr. Pearl, the famed corset maker and fetishist.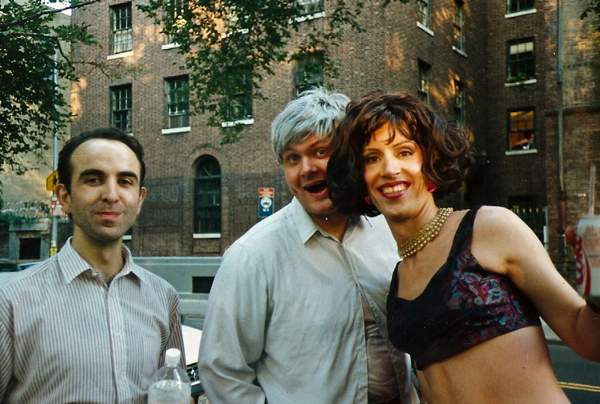 Leigh would hop over from London fairly often and rampage through New York's nightclubs.  When we first met I was so flattered that he knew who I was!  I think he kept pretty close tabs on NYC's queen scene.
Mr. Pearl used to live in the East Village, but he returned to London years ago to dedicate himself to his craft and shrinking his waist to 18 inches!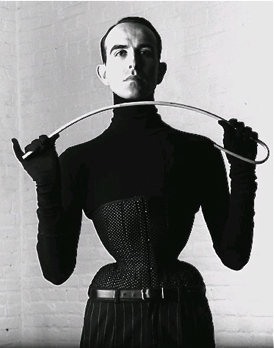 Later that day Leigh performed a jaw-dropping "birth."
The only thing more bizarre was me wearing a halter top!