For pop star Kylie Minogue, ancient Greece rules.  But at the Slurp parties I used to throw at the Cock, twas Ancient Rome!
Last night as I gazed upon Kylie's trés gay concert spectacle "Aphrodite Live" (Thanks for tickets, Aimee!),  I was dazzled by the big-budget effects.
Our Satyricum parties, both of them, were a lot more DIY!
Behold Kylie…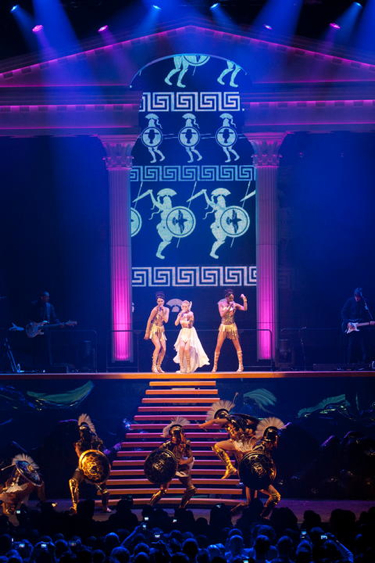 Behold Slurp's Satyricum…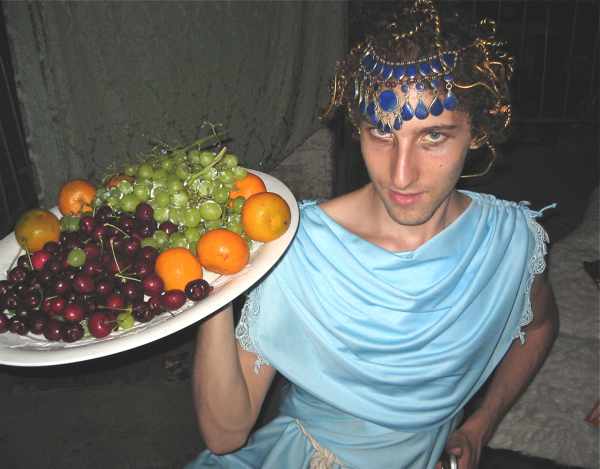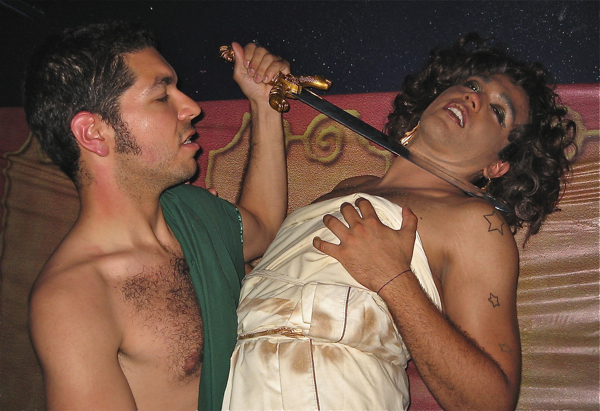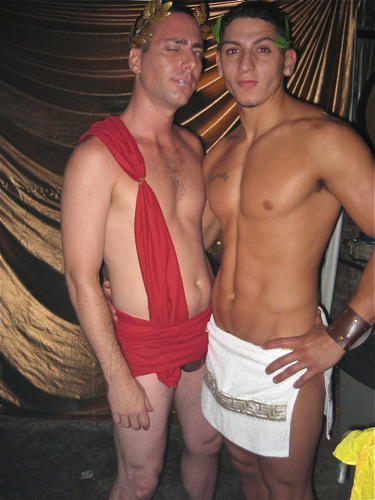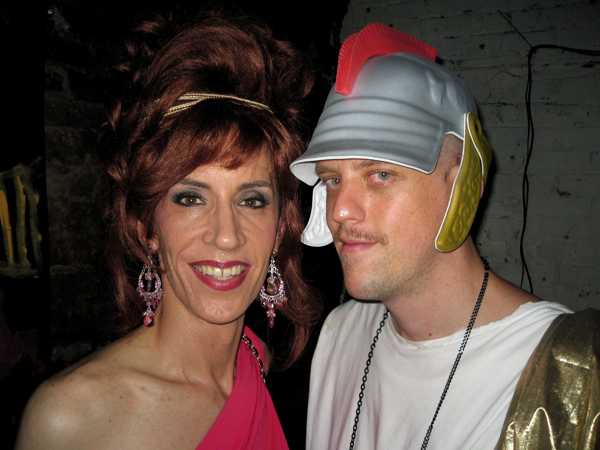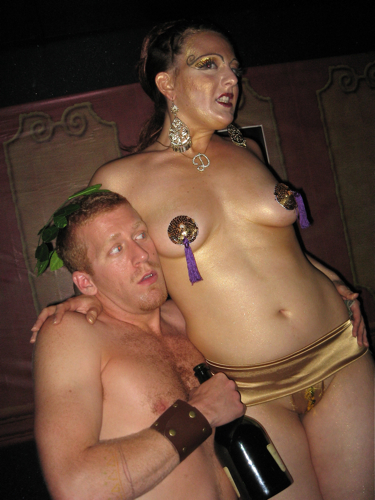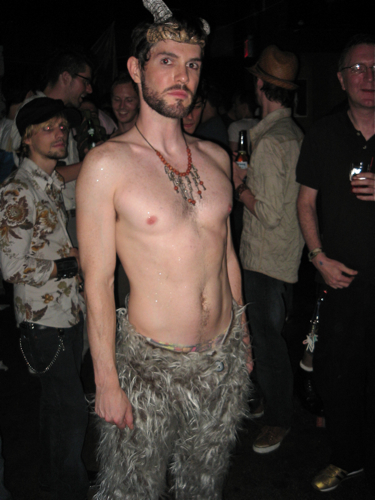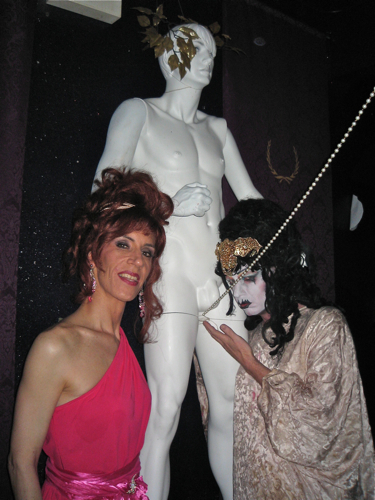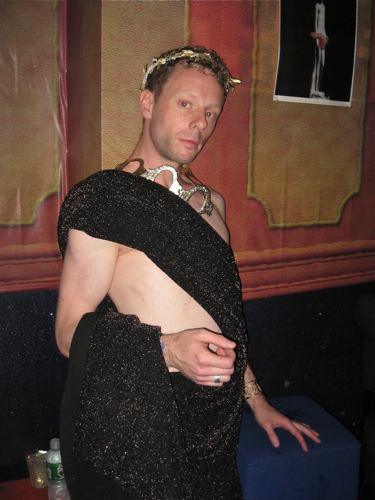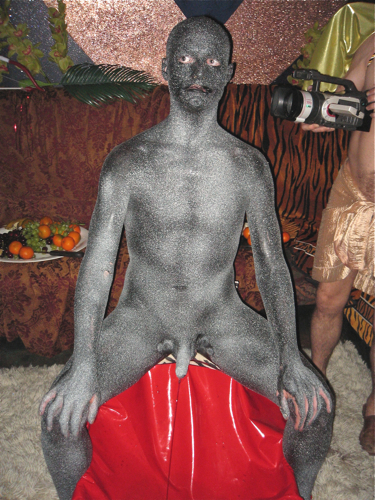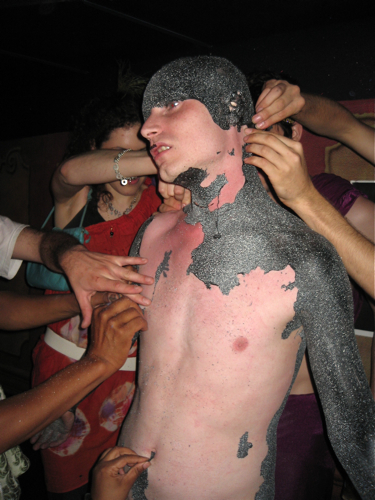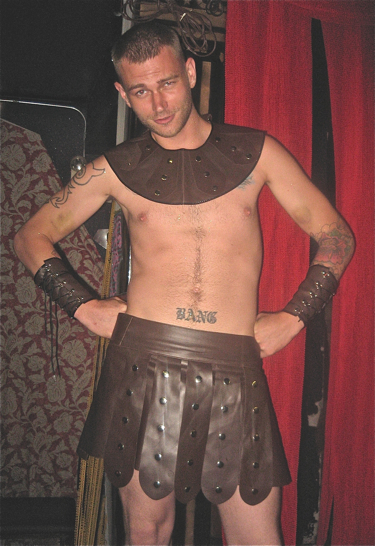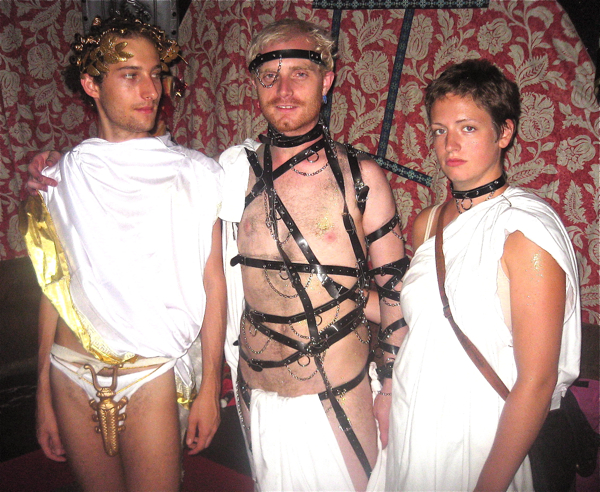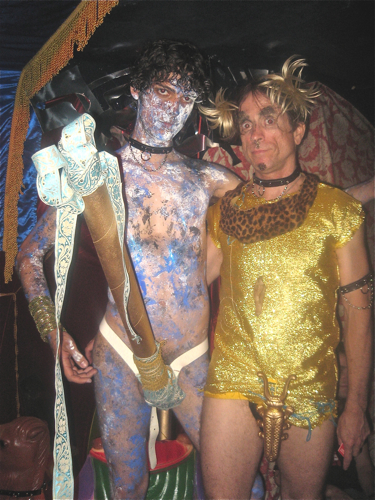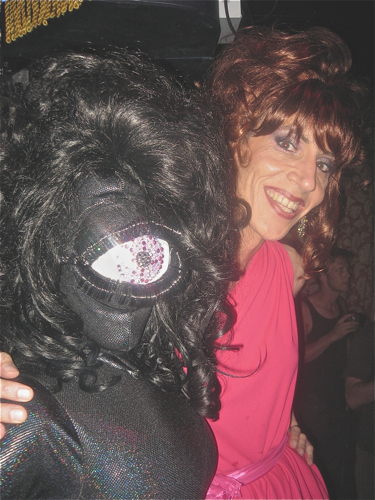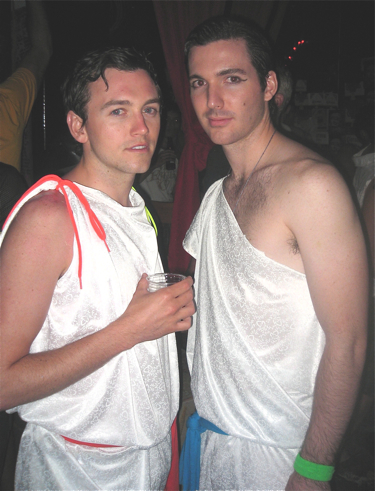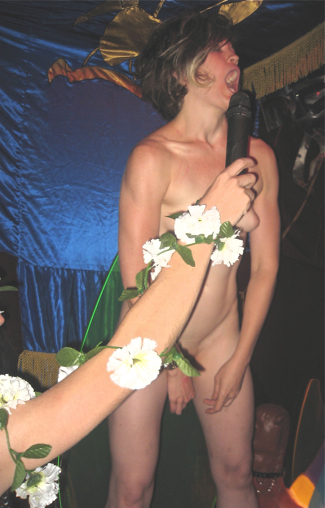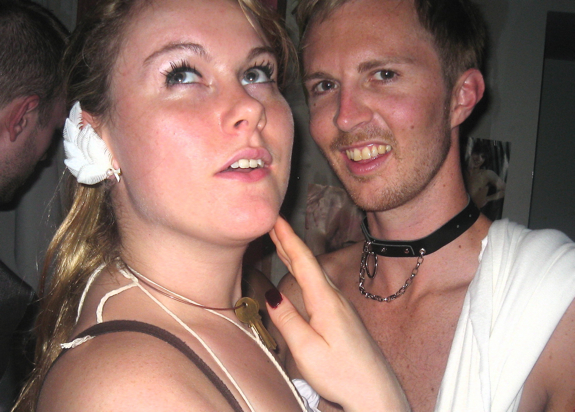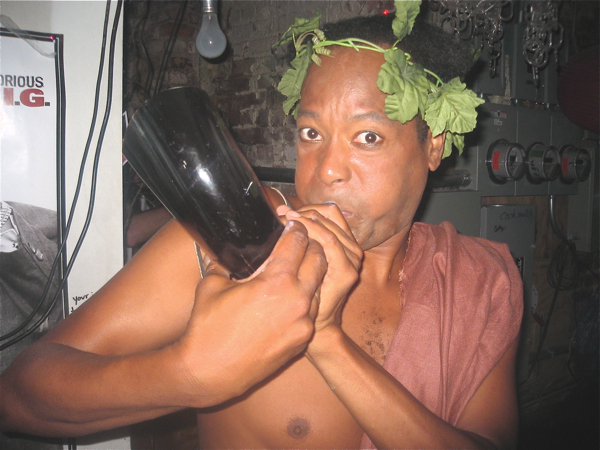 Talk about audience participation!  Damn, Slurp was fun!
Inbred Hybrid Collective contributed much, much, much to Satyricum!
(Kylie pic from BrooklynVegan.)