The restaurant is called Lips, yet I neglected my lips for the drag restaurant's 15-year anniversary bash!
Why the heck did I choose a soft color lipstick?
Not a good idea!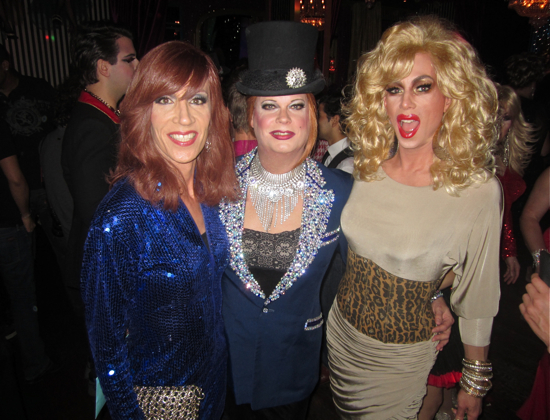 Last night I made up for my mistake by going bold—visible even in a washed out photo (my favorite type!).