No, the devil horns do not mean I'm going as Michele Bachmann!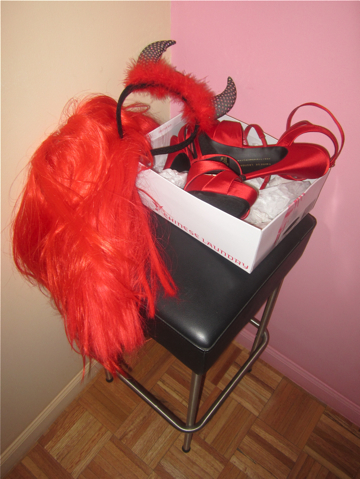 I'm simply going as a devilish vixen, which is something I've done before but the result was not fantastic.  Time to improve!
Since Halloween always means lots of tromping around I'm praying (to Satan) that my new heels aren't killers.
And I'm planning layers in case the weather is cold.  (As a Minnesota gal I'm always prepared!)
On my shopping list: sparkly fabric to be made into a dramatic cape.  Garment district, here I come!