Lincoln Center was the scene of this year's New Fest, NYC's annual queer movie-a-thon.
Saturday's late-night offering was Jobriath A.D, a documentary about the rise and fall of a gay rock star named Jobriath in the 1970s.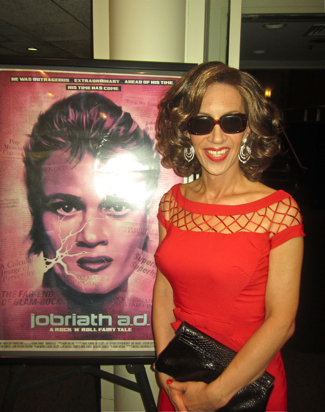 It's a cautionary tale: Jobriath was so so massively over-hyped and manipulated by his record company (before he even released an album) that he was bound to be a disappointment.
Being gay, gay, gay made it pretty tough for him, too.