Wowie-zowie, I can't believe that after four amazing years(!) my Monday Night Bingo gig is coming to an end at Bowery Poetry Club.
Our final show is this coming Monday, July 16th.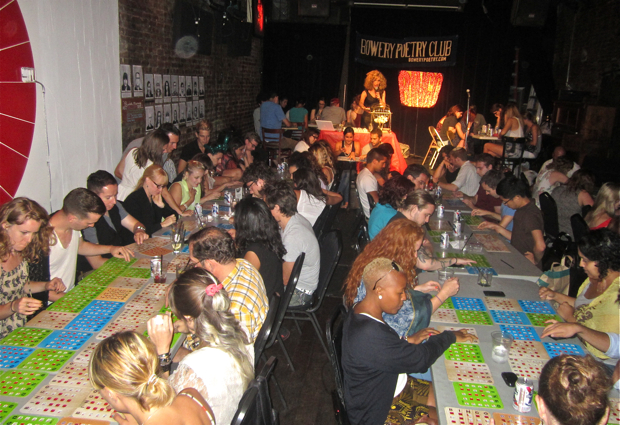 The night is going stronger than ever, but me and my cohost Murray Hill have to find a new home because Bowery Poetry Club is closing for a several-month renovation and then reopening in a partnership with the upscale Tribeca cabaret space Duane Park. 
Another piece of NYC bohemia bites the dust…
Murray and I are looking around for another space and have been approached by several venues.  So Monday Night Bingo is definitely going to continue—Details to be announced soon!
But it's sad to leave BPC which has been such a great home.  It's been by far my most reliable drag gig ever!!!