Yesterday was the last day of my photo exhibit at ClampArt Gallery, and I spent the final hours mingling with friends who dropped by. It was a very relaxed and amiable way to wrap things up.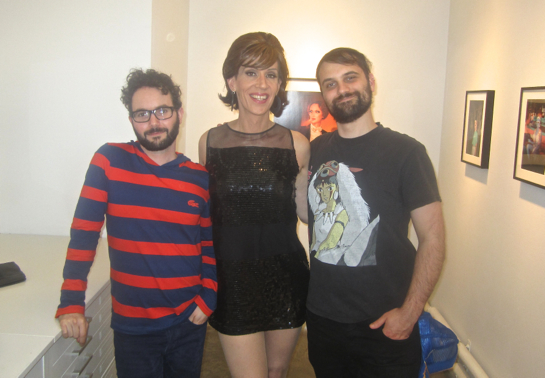 The entire run of the exhibit was a really wonderful and gratifying experience, especially as a tribute to my friend Page. (The photos were from my debut book, PAGES, featuring solo shots of her over the course of our friendship, and published by Peradam.)
But I can't deny that the project has been heavy at times. As I display my photos of Page, I'm constantly reminded that she departed way too early. For my own peace of mind, it's time for me to move on to other concerns.
See you later, Page. I'm not done with you yet…