Can you believe it? The new issue of Time Out New York magazine features a list of "NYC's Top Ten Drag Queens"—and I'm included at number six! Along with a goofy picture!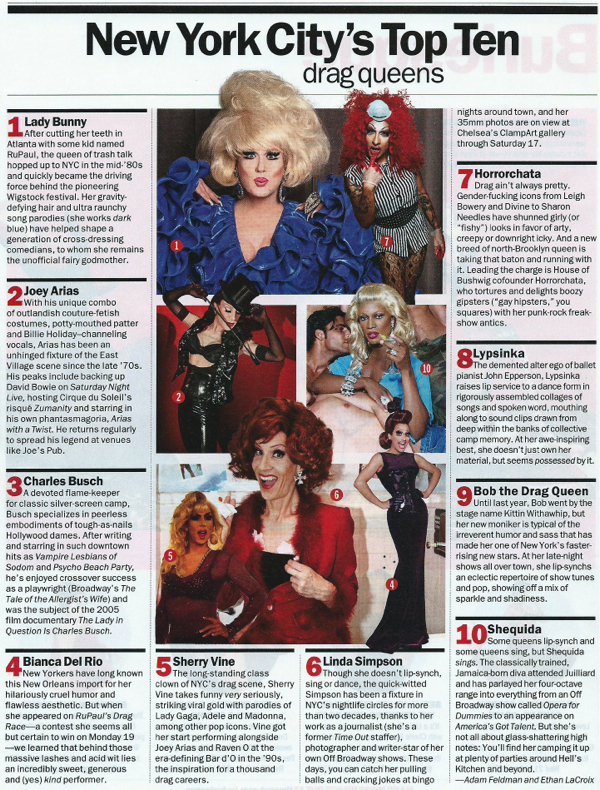 Of course, I'm flattered… but me?
Well, the list is comprised mostly of oldsters who've endured the test of time—Lady Bunny, Joey Arias, Sherry Vine, Lypsinka, Charles Busch and me have a combined age of 1,538 years. (I didn't even know that Lypsinka was still alive!) I guess I we all get points for still carrying on.
(Of the other gals, Shequida and Bianca Del Rio are moderately middle aged, and Bob the Drag Queen and Horrorchata represent the new generation.)
Honestly, I'm not sure if I deserve the honor. There are a lot of high-profile queens these days. But in the meanwhile, I humbly accept my sixth-place position. I gotta get a T-shirt printed that says "I'm #6".