Yesterday, I attended a dazzling performance by drag-queen magician Brandall.
The gal has quite a history—She's 78-years-old and still pulling out the tricks. For the finale, she dramatically pulled off her wig, which I guess is what you did back in the day.
Here's an old poster…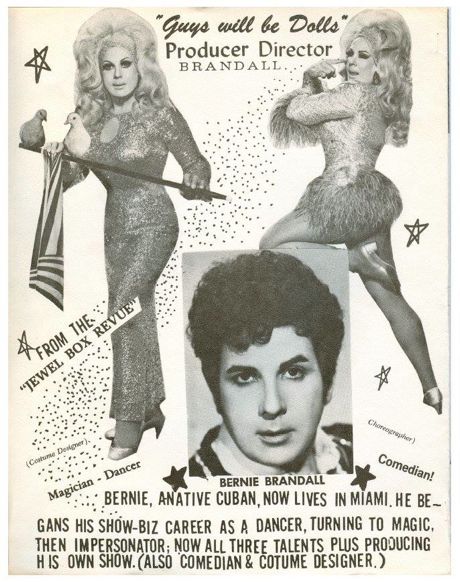 Drag Her-story for sure!