I just agreed to go out to a bar tonight with someone and watch the presidential results come in as we gather with others. Hopefully we'll be toasting our first female president!
And as we look forward… When will the next major barrier be broken? When will there be a gay president? (I should say "openly gay"; some historians believe Abe was on "our team.")
Way back in 1988, writer Steve Lott fantasized about such a scenario in My Comrade, the underground gay magazine that I used to publish.
I think it's hysterical!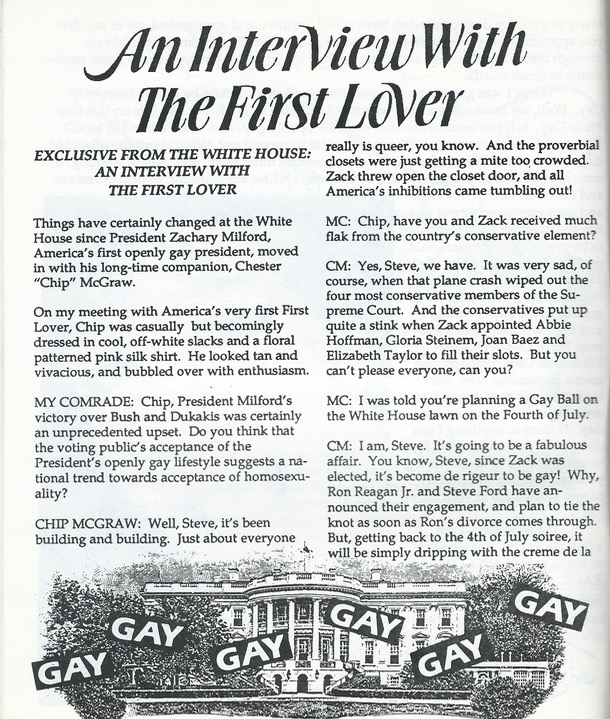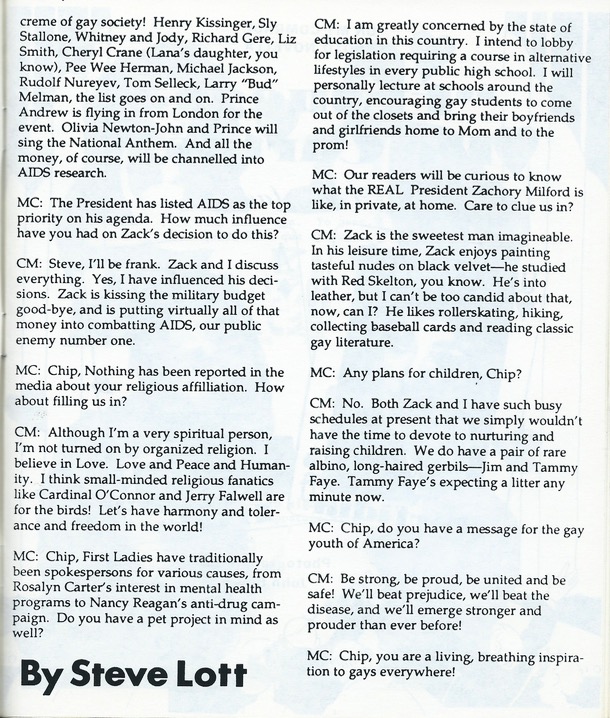 R.I.P. Steve. I wish you were around to still provide your genius outlook on the world! Or maybe you'd be writing for People Magazine!