My game-show hostess career continues with my biggest Bingo ever!
On Thursday, December 29th, I'll be hosting a special holiday event, "Ho Ho Bingo," in the main room of Le Poisson Rouge. (I normally host every Friday and Saturday in the smaller Gallery Lounge.)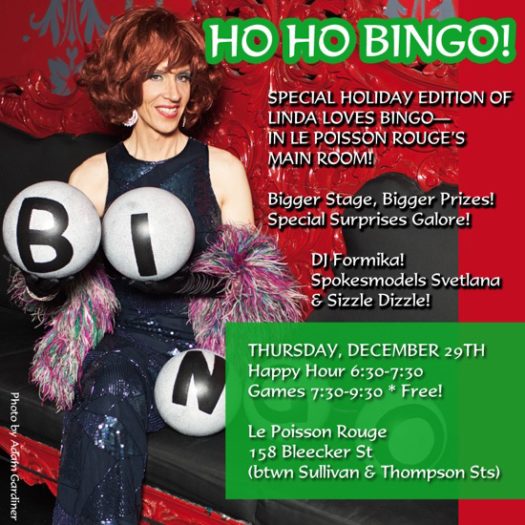 Pressure is on to attract a lot of people—and make sure everyone has a great time!  The main room is not as intimate as I'm used to so I gotta try my best to keep things lively and friendly.
Will I soar to new heights? Or flop and be banished from NYC forever? Stop by and find out! It's free so you got nothing to lose!