I'm a little later to the game (OK, incredibly late), but I am thoroughly enjoying John Rechy's breakthrough novel City of NIght, published in 1963. Based on his own adventures, the story is narrated by a hustler as he sells his body while traveling across America.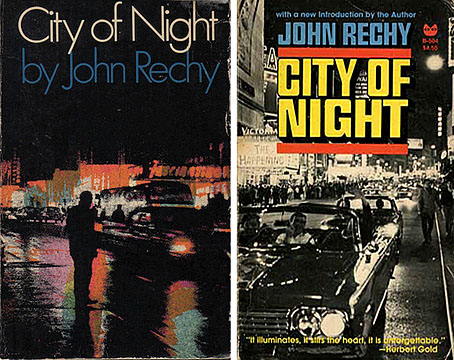 Here's from the inside flap of the book:
When John Rechy's explosive first novel–now a classic–appeared in 1963, it became a national best-seller and ushered in a new era of gay fiction. Bold and inventive in his account of the urban underworld of male prostitution, Rechy is equally unflinching in his portrayal of one hustling "youngman" and his search for self-knowledge within the neon-lit world of hustlers, drag queens, and men on every kind of make. As the narrator moves from El Paso to Times Square, from Pershing Square to the French Quarter, we get an unforgettable look at life on the edge.
Rechy is now 86 years old, and according to this 2015 article he's still writing. I need to read more! The gay classics are so satisfying!