Just in time for the new year, some good financial tips in the freebie newspaper AM New York from drag millionaire$$ RuPaul:
1) Invest in real estate.  (Besides the West Village apartment she just sold for $2.4 million, she owns another nearby.  Plus a house in L.A.)
2) Don't spend money on "flashy crap" to impress others.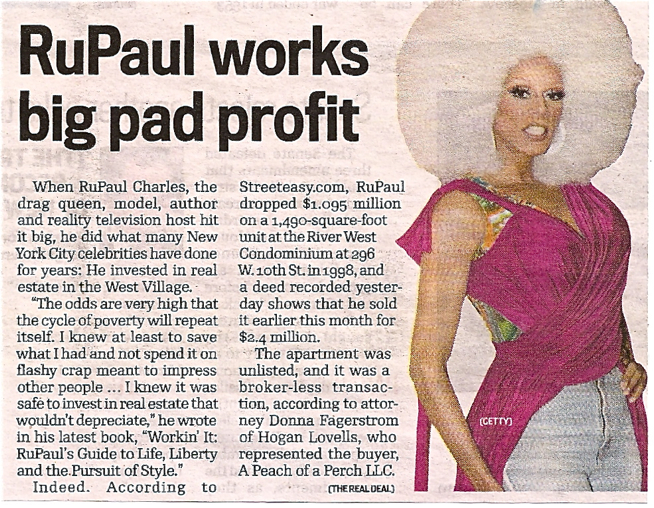 Here's to a profitable 2011!  With RuPaul's wise words to guide me, I look forward to purchasing property and tasteful goods, including a giant white Afro.