Doesn't it seem odd that the ads for the upcoming Broadway production of Priscilla Queen of the Desert features a trio of real girls?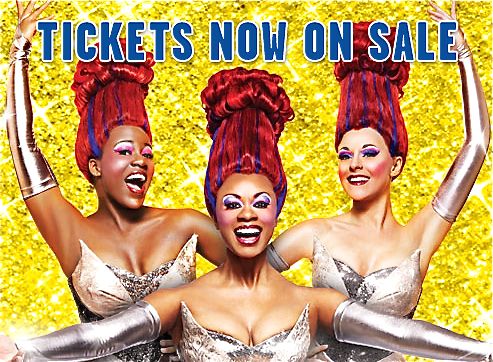 The musical is based on a 1994 Australian film about two drag queens and a transsexual.
Are the ads designed to lure in unsuspecting straights ("Oh, this looks fun—chorus girls in big wigs.") and then shock them with a story about men in big wigs?
Is Priscilla afraid to embrace its drag identity?  Be proud, Priscilla, be proud!