Today is my friend Charles' birthday.
He resides in Amsterdam, where he moved from New York a long time ago.  (He even speaks Dutch, which is a very odd language.)
I last visited him during the national Queen's Day holiday, which includes all the queers gathering at the Homomonument for a gay old time!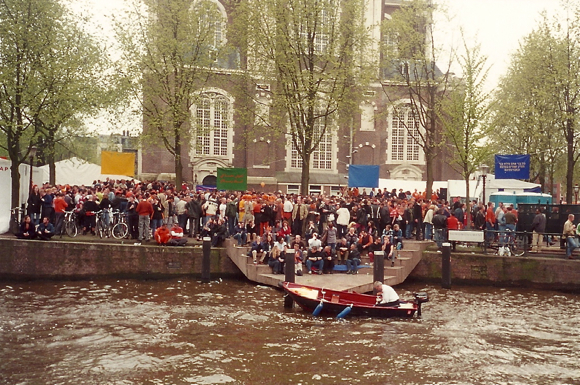 The entertainment included this lion lady act, which I think would be a good look for Amanda Lepore.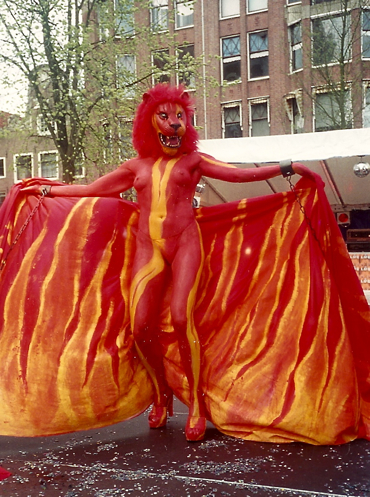 Thanks for the memories, Charles!  Gefeliciteerd met uw verjaardag. Groetjes van mij!