They're drag queens!  They're lovers!  They're former contestants on RuPaul's Drag Race!
Manila Luzon and Sahara Davenport were looking glam last night at a preview party for the show's new season.  (Photo from World of Wonder's post about the bash, which was held at Patricia Field Boutique.)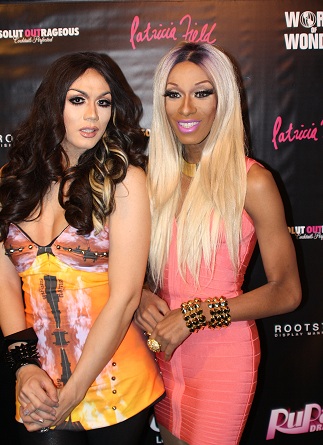 I wonder what the gals' home life is like…
Fierce battles for the mirror?  Or lovey-dovey caressing as they hook each other's bras?