Famed British artist Damien Hirst's collection of  "spot" paintings, currently on sale for big prices at Gagosian galleries worldwide, has been denounced by many critics as a lazy, cynical attempt to make a buck.
Whatever the case, I do like the design.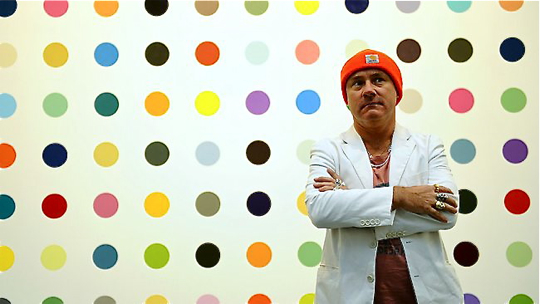 So imagine my delight when I discovered these Hirst-like plastic plates while Bingo shopping at 99¢ stores in Jackson Heights.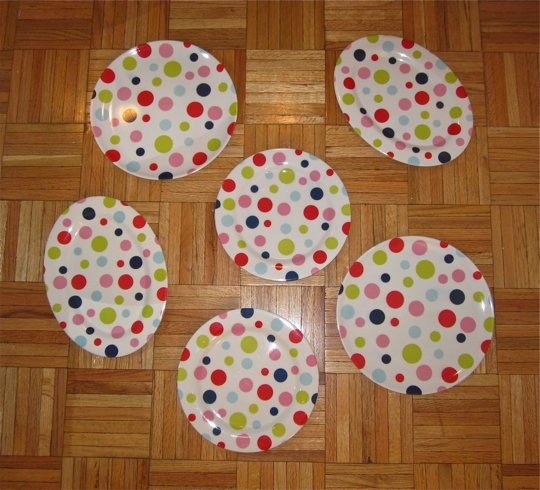 Everything tastes better on polka dots!