I could've been a opportunist skunk and posted these scandalous pix of NYC drag queen Milan as soon as it was announced that she was going to be a contestant on the new season of RuPaul's Drag Race.
But being the moralistic, kind-hearted gal that I am, I waited until she was given the boot and her reputation had already been dragged through the mud!
The pix are from the 2006 issue of  My Comrade magazine (published by moi), featuring Milan and Sweetie in a ki-ki photo shoot.  (We spelled it "ky ky."  Oops!)  Photos by Michael Wakefield.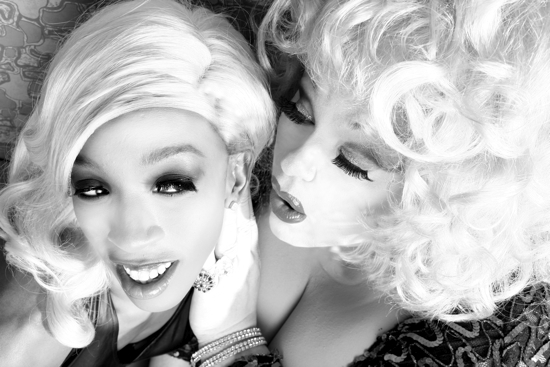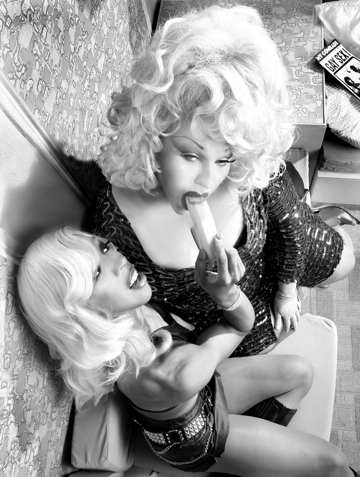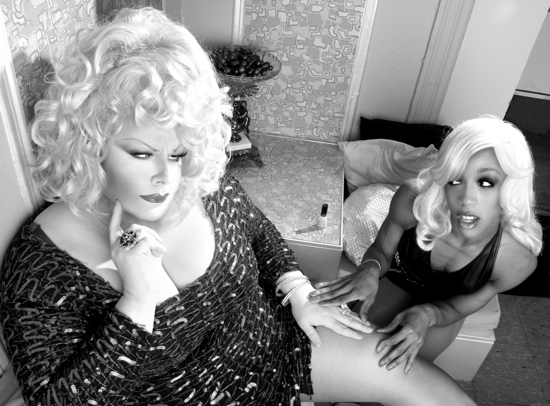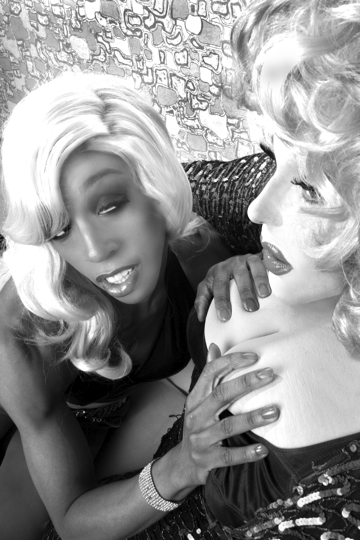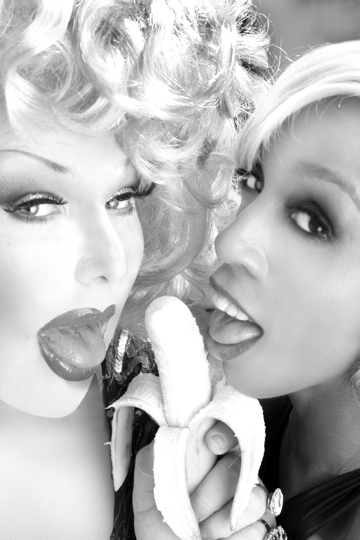 Milan was a doll back then, and she still is!   So what if she's not going to win Drag Race!  She still has a bright future as a trannie porn star!