How do you say "drag queen reporter" in German?   Today I'm on my way to Vienna, Austria to cover the Life Ball—the famed annual gala fundraiser for AIDS organizations!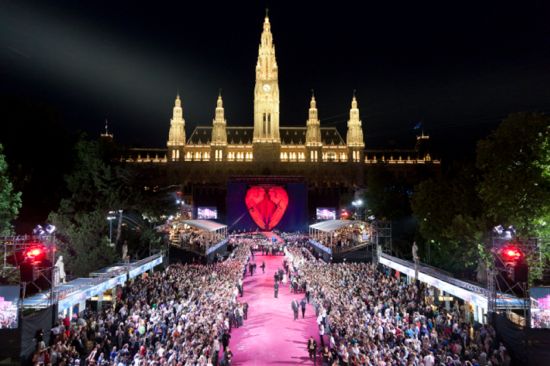 Each year the event whisks over a plane load of New Yorkers—press, party promoters, creatures of the night, etc.—and meine freundin Anett, who's working for the Ball this year, has arranged for me to attend as a member of the media.  Dankeschön!
Everyone I know who has attended in the past raves about the fabulousness of it all!
Honey, I wouldn't be schlepping half-way across the world for a two-day trip if it was just any old wienerschnitzel roast!
I'm treating my reporting job with the utmost seriousness!  (Can you hear me clicking my World War II knee-high black boots together?)  Look for my up-to-the minute coverage here on my site, as well as on my Facebook and Twitter accounts.
Gotta go!   I still have to pack my lederhosen and Heidi wigs!