WHAT: Last night's fab bash thrown by chic "transversal style magazine" Candy, which is published in Madrid.
WHY: Kiss goodbye to NYC Fashion Week.
WHERE: Le Bain, the rooftop bar and lounge at the Standard Hotel, offering gorgeous skyline views!
Rumi Missabu, right, of the legendary gender-bending hippie troupe the Cockettes, was in town from San Francisco.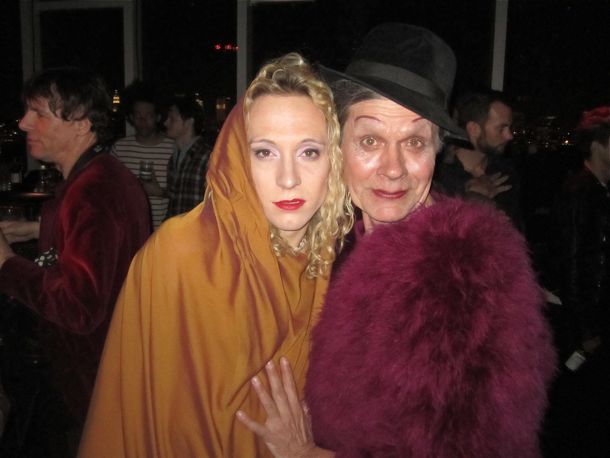 Fashion plate Sophia Lamar and Candy founder and publisher Luis Venegas.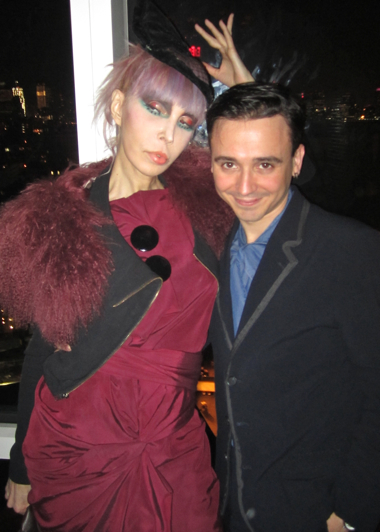 Touchy-feely performers Nath Ann and Justin Bond.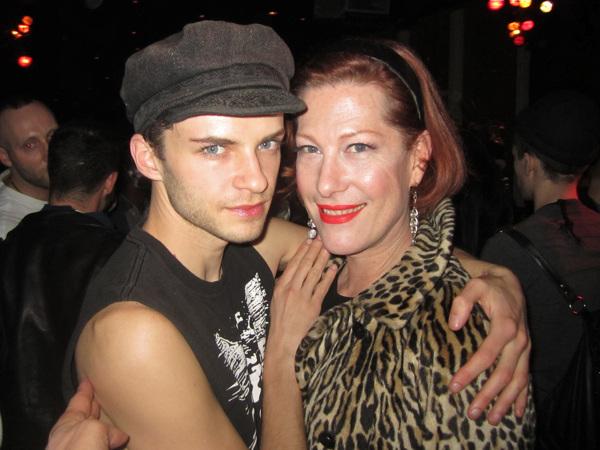 Photographer-artist Jeremy Kost (thanks for the invite!) and madcap journalist Gerry Visco.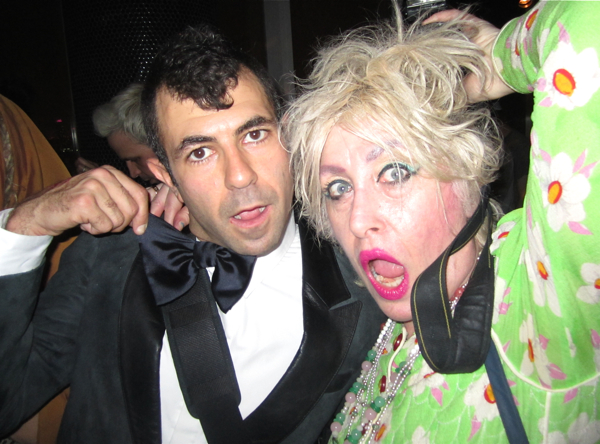 Paul Mpagi Sepuya, photographer of sexy guys and currently an artist-in-residence at the Studio Museum in Harlem.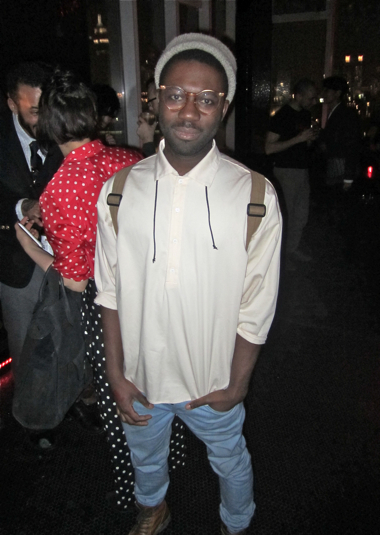 Darn, my photo came out blurry of this cute Spanish duo—Pepino (Check out his great party pix) and La Crawford, star of Candy's premiere issue.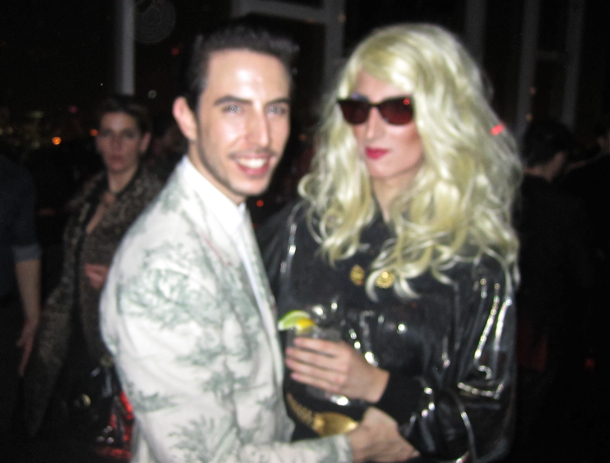 Another Spanish beauty.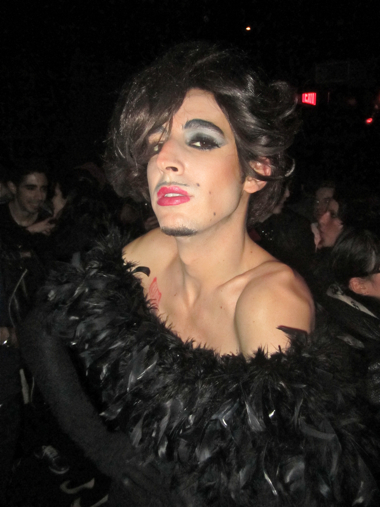 Me and the always amazing Amanda Lepore.  Guess which one of us is really a man!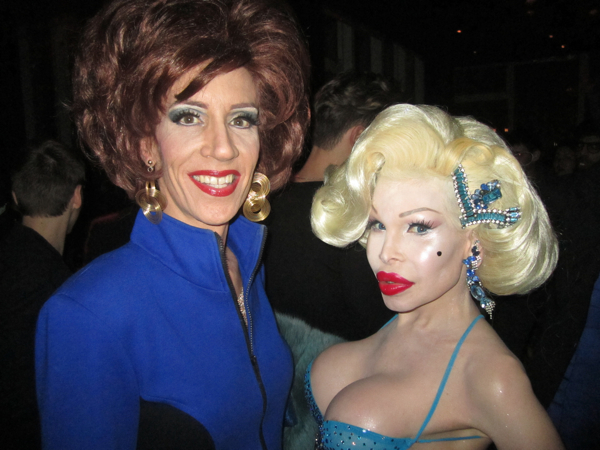 Kenny, eternal queen of the nightlife.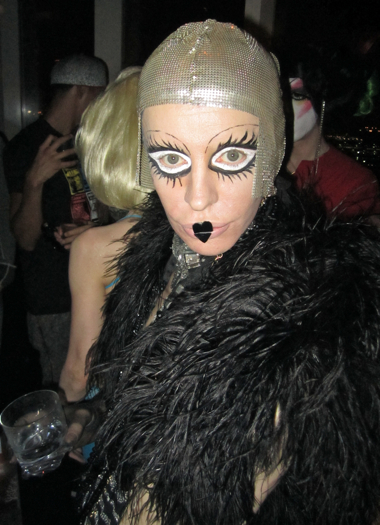 They chronicle the trannie scene—Samara Riviera, left, and Sassy.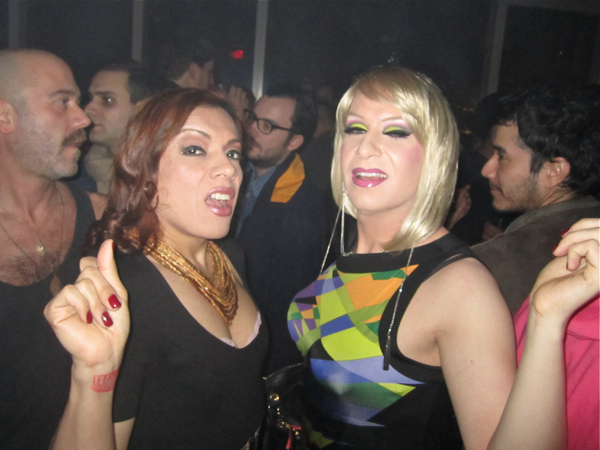 Stylist Cameron Cooper and leather designer Zana Bayne.  She shot some fab pix of the event, too!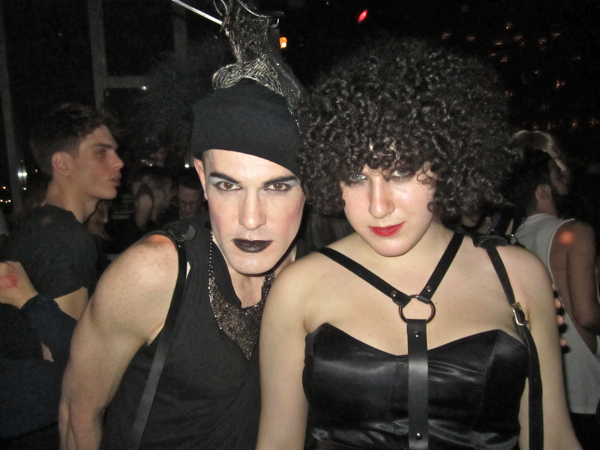 It was a wild night!  Muchas gracias Candy!