True to my word, I stayed in on New Year's Eve.  But on 1/1/11 I was compelled to go out—I was hosting Le Bingo.
What to wear, what to wear?  I decided on party-girl attire, as if I was celebrating, uh, New Year's Eve!   People probably thought I was still going strong on a bender.
Le Bingo turned out to be quite lively, and afterward I hit the town with spokesmodel Shaquanda Coca Mulatta.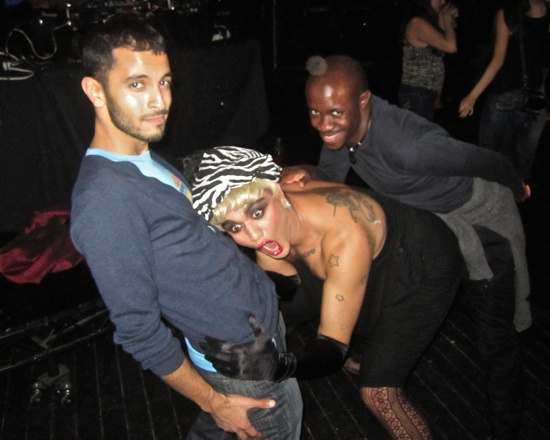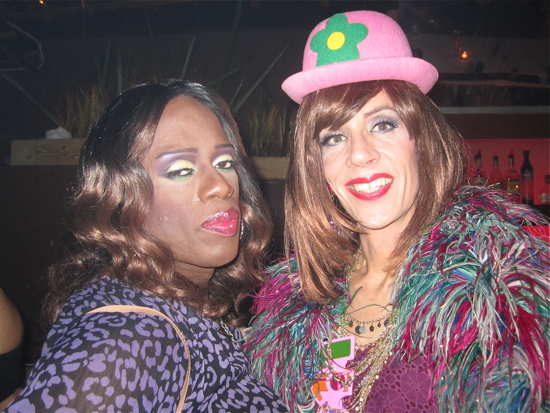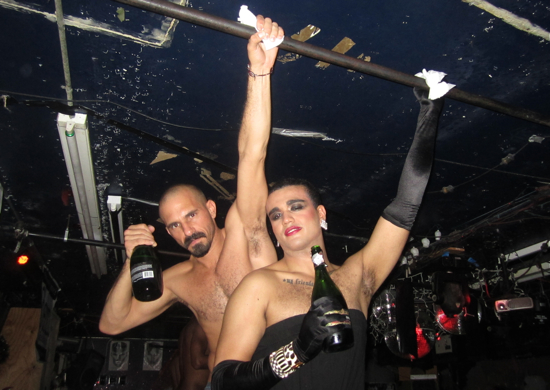 So much for a head start on 2011!  Oh well, after spending most of today recovering, I'm pumped for a productive tomorrow!