(In honor of the sacred Halloween holiday, "Every Night in Drag" is postponed this week.  Updates continue next week.)
I couldn't wait to start the Halloween festivities.  I've already gone out in costume two nights in a row!
Saturday's snowstorm forced me to resort to an all-weather look.  So I grabbed my old reliable clown outfit with the honking rubber nose.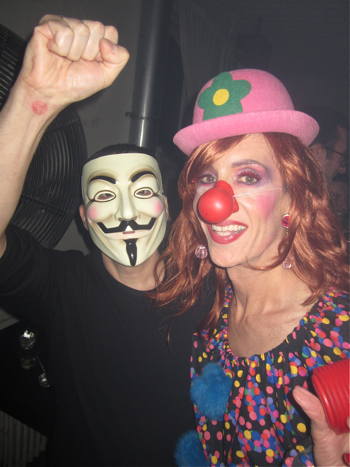 I ended up at Xanadu, the roving dance party, which was held at a Manhattan loft space, up six flights of stairs!  The place was packed with tons of cute guys in all sorts of great get-ups.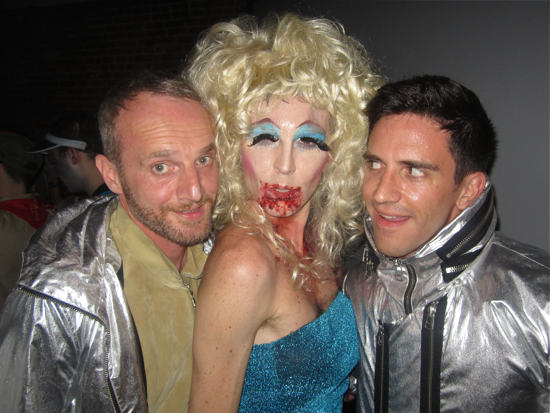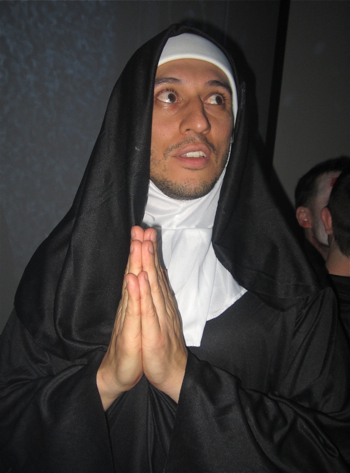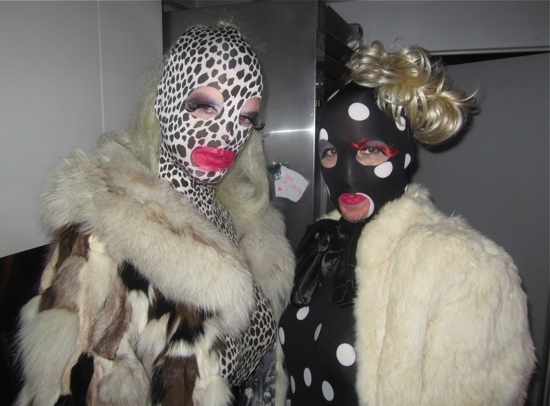 And last night, Halloween Eve, I also opted to cover my face.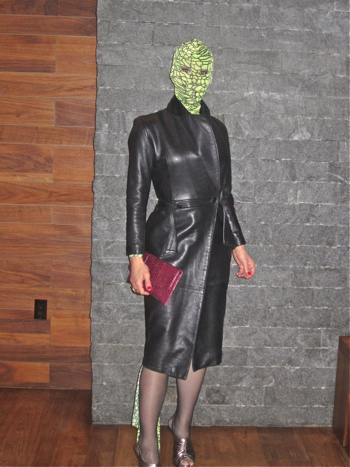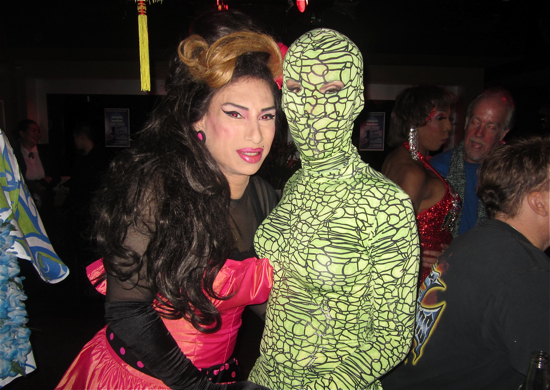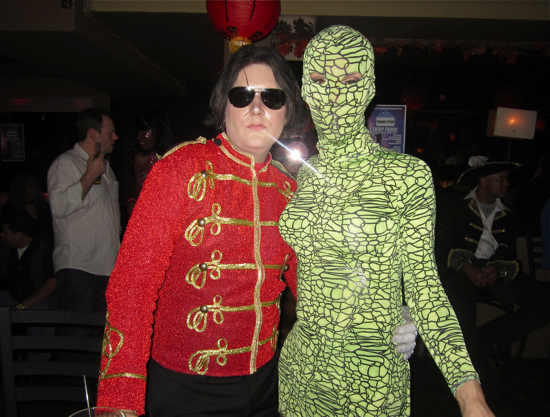 For more pix, visit my Facebook page.
More Halloween shenanigans to come!